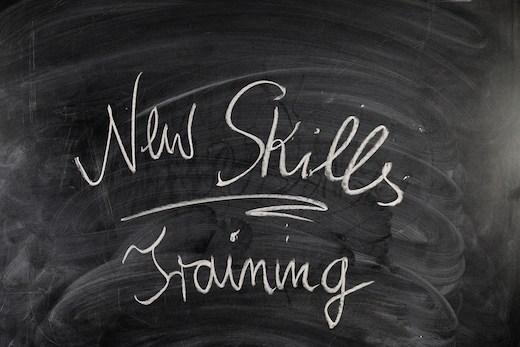 10 Domestic Helper Skills Needed for Elderly Care
Domestic helper for elderly care is just like mother caring for their depended children. The former is done as a profession and the later is done for emotions and affection. Those who want a dependable domestic help that can take a good care of elderly at home should look for the following skills. The trained and experienced maids are expected to have these 10 qualities.
Practical Skills Related to Feeding, Lifting and Positioning
It may sound strange but yes it is true that elderly people do not want to take help till the time they can manage their work. They need or demand a maid only when they become very weak, suffer from illness or become physically or mentally challenged. So, the domestic helper should have the practical skills related to feeding, lifting and nursing them properly. They should be physically strong and should have a good presence of mind so that they can deal with any kind of emergency that they come across.
A Lot of Patience
This is one of the top most traits that a lady nursing elderly people should have. They are expected to be very polite. Most of the elderly cannot listen in a low-pitch, they are likely to forget things often and they are likely to mess up with bed and the things they use. So, a helper to them is expected to handle all this with a lot of patience and with a positive smile on her face. A smiling and pleasing face emanates positive energy and keeps the environment peaceful and which is something all elderly people need.
Able to Handle Alzheimer's
Alzheimer's disease becomes pretty common in old age and a majority of elderly suffer from it. It is a degenerative neurological disease which deteriorates memory and hence a domestic helper taking care of the elderly should be effective enough to cope up with this disease. They should have a good presence of mind and strong have good communication skills which enable them to take a good care without hurting. They should be able to make them recall their day to day activities with patience.
Medical Background for Elderly Care
All elderly need somebody who can remind about the time of their medicines, take care whether they are taken in the right order and should be able to administer as well if needed. In the absence of other members they tend to skip their medicines. So, a helper to them should take care of this need. A familiarity with medicines and understanding prescriptions is a pre-requisite that a domestic helper taking care of them should have.
There are certain other small things that they are expected to know like measuring pulse rate, blood pressure and should know what medicine can be given safely to them. They should be aware about their medical history also.
Good Communication Skills
Sometimes more than a help, elderly needs a friend that can spare a quality time with them. Seniors are likely to become sentimental and they are prone to behaviour problems. They need to be taken care of just like children and hence the maids who have creative bent of mind can prove to be a great help. They keep them entertained by telling stories, poems and jokes from time to time. This keeps them entertained and ensures their happiness. This is hence one of the essential traits that domestic helper need to have for elderly care.
Be Active, Smart and Have Good Presence of Mind
Since a maid looking after elderly people are likely to come across emergencies from time to time, they need to be active, smart and should be able to think quickly in case an emergency arises. They should know how to measure blood pressure and what kind of first aid should be given at the time of heart strokes. A first aid certificate or a caregiver certificate is a must. They should also be aware of immediate home remedies that can be of real help and should be smart enough to call or take the elderly to doctor in case of medical urgency.
Able to Cook Healthy
A healthy eating is a way to keep diseases at bay. During the old-age more emphasis should be laid on the diet which the elderly take. A domestic helper for elderly care should have a trait of cooking healthy and should be aware of the importance of healthy eating herself. She should be capable of making soups, juices and healthy snacks with minimum amount of oil, salt and sugar. Eating green veggies, mineral and vitamin rich diet keeps the elderly healthy and disease free.
Have Some Knowledge About Physiotherapy
Many diseases are cured by physical exercises. A good knowledge of physiotherapy can help the elderly overcome diseases like arthritis pain, high blood sugar, blood pressure and more. They should be able to inculcate the habit of leading a healthy life and should be able to figure out a healthy diet chart for them and should be able to take them out for strolling through the park. This way they are able to go out from the confines of home also and maintain good health.
Able to Handle Electronic Gadgets and Fix Them
In order to establish a regular contact with them to get updates, they should be equipped with the latest gadgets. They are expected to handle them efficiently and should also be able to fix them in case of any need. Old people have a lot of time and they want to remain entertained and hence they make use of television or radios. In case if any of the equipments breaks down due to minor fault, a help to them is expected to fix them with ease.
Good in Calculations and Keeping Things Arranged!
Almost all the elderly depend on their close ones for calculations. Whether it is about their savings or the investment they are making or may be any other thing, they ask others to do it once to make sure they are correct. A maid looking after them should be good enough at calculating things and should also be able to keep their messy things well arranged and in place. A trustworthy helper is a must for elderly care.
Domestic helpers are no lesser than a boon if they are skilled and well-trained. Make sure to employ the one only after a thorough research and interview. Keep tabs on her for some days in the beginning and hire her permanently if she has all the above mentioned traits.