Everything that you need to know about hiring the best nanny
In today's world, most parents are working individuals and it becomes very difficult to balance work and life in a coherent manner, especially if you happen to have a baby. If you are looking for great dedicated professional care, individual attentiveness and a safe and secure environment where your child is well taken care of, hiring a nanny might be in your best interests. However, there are certain pre-requisites and steps that you need to ensure so that you hire the best nanny for your child. You would not want to hire somebody who is under qualified or compromises on the quality of care that your child receives. This article elaborates on the important steps and tactics that you need to adhere to in order to hire a great nanny for your child.
Ensure that you search thoroughly and clinically to find the best nanny
Similar to any other profession, a nanny can hold varying degrees of qualities and qualifications. Therefore, before you invest time in finding the best nanny for your child, it is important that you clarify certain requirements that you have with regards to your nanny. Having these requirements clarified beforehand will enable you to search for the nanny that best fulfils these criterions and will also help streamline the process. Some of the following questions will enable you to better understand the requirements you have from the nanny you hire, and will allow you to search for the same in an able manner.
Do you want your nanny to have a standard level of educational or any other qualifications or certifications?
What is the level of hands-on experience that you are expecting from your nanny?
Specific personality traits that you would prefer in your nanny?
What is your budget for paying the nanny's salary?
Do you have other expectations from your nanny as well? These may include household chores, or driving your child to certain activities.
Once you have gotten these requirements pre-determined and clarified, you will find it much easier to search and hire the perfect nanny based on your requirements. You can take the help of nanny-placement agencies or job-posting websites to find the perfect nanny. You can also take the help of your own resource of friends, family or social media platforms to search for an ideal caregiver. However, nanny-placement websites or agencies provide you with the most comprehensive services, with proper screening; support during the process of hiring and even after the hiring process.
The correct process of interviewing candidates for the position of nannies
Probably the most challenging aspect of hiring an ideal caregiver, you need to closely focus upon this stage in the hiring process and interview your potential candidates such that you get to choose the perfect suit, while having an informed idea about the caregiver you are hiring. You need to be thorough and ask pertinent questions that will allow you to best assert whether a particular candidate suits your needs and requirements or not. Some of the questions that you need to ask should include:
Previous experience of the nanny
Level of education and any prior training that the nanny might have received
Style of caregiving
How able would the nanny be to cater to the specific schedules and needs of your family
You need to aware as an employer regarding the questions that you cannot ask your potential employee, as they are illegal or politically incorrect. These may include questions related to sexual orientation of the candidate or their religious views.
During the interview process, it is also important that you convey to the potential candidate any extra requirements or responsibilities that you might have from them. It is important to relay this at the very beginning, so that no confusion or problem arises during the time of employment. You can further select the best candidate by having a talk with the professional references that they have shared, running a thorough background check and holding a trial period (if allowed by law). During a trial period, you are able to ascertain the abilities of a nanny as you let her interact with your child, and if she is good enough, her qualities with regards to providing care for your child will shine through in her professional habitat.
Things that an employer needs to ensure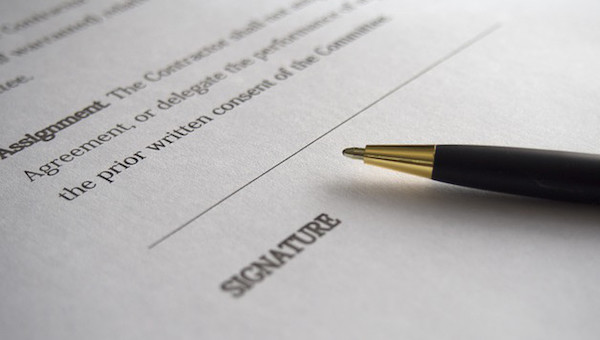 Although you might have selected the best nanny for yourself, there are certain things that need to be in place so as to avoid any kind of disruption or problem in the future. You need to properly align and make clear things like benefits, payments, vacation periods and reviews on performance. It is best to have agreements with regards to this clearly in writing, especially in a contractual form. If you want to ensure long-time success, having a nanny contract will help you resolve any conflict in the future, whereby you can simply point out to the specified terms at the moment of hiring and take action according to the agreement. Some of the important details that need mentioning in your nanny contract include:
All duties that need adherence as part of the job, which may include minor housework or transportation duties
The exact payment for the job
Any and all compensations that might related (accommodation, food allowance, flight allowance…)
Details pertaining to vacation periods and time offs
Terms dictating the conditions for termination, which may include conditions put forward by you or the nanny
Apart from the aforementioned terms that ought to be present in your nanny contract, you also need to decide upon a time and manner in which you would pay the nanny. If you want to provide any additional protections or professional benefits to your nanny, you need to clarify and ensure the same at the time of hiring.
Ensuring proper management after hiring your ideal nanny
The work does not simply end with having hired the ideal nanny for your child. It is your own children that you are talking about, and ensuring the smoothest transition towards this new development that is going to happen in their lives is the best way to ensure an ideal setting for all involved parties.
This means that you need to take out time to educate your children about the new nanny and prepare them for being okay with receiving care from this professional. You also need to schedule a date whereby your child and the nanny can meet and familiarize themselves with each other so as to ensure a smooth first day of work, along with on-going success. A proper checklist that incorporates all duties, responsibilities, information relating to emergency contacts, house rules, safety information, medications, schedules and food restrictions, is also a great way to ensure that your nanny understands her roles and responsibilities and has a guide to refer to if she gets confused.
If you need to ensure long-time success, communication is the key to a smooth working relationship. Check-ins on a regular basis where both parties share feedback is a great way of going about this. Monitoring your nanny is another concern that you need to acknowledge, and the installation of nanny cams, opting for sudden drop-ins or scheduling a performance review are some ways in which you can tackle this requirement.