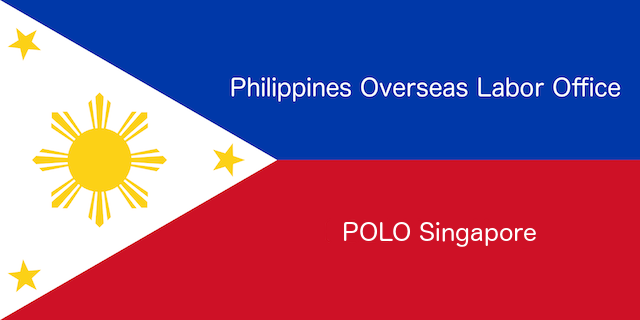 How POLO Singapore Helps Filipino Domestic Helpers
There are more than 180,000 Filipinos in Singapore who are engaged in different professions. Most of them have migrated to Singapore in search of job opportunities and have stayed back to become permanent residents of the country. You can find more than 44,000 Filipinos who have become permanent residents of Singapore. Most of the Filipinos are skilled professionals whereas the others serve as household service workers. Hire a Filipino Domestic Helpers is important for a lot of  families looking for a trustworthy person to take care of child, baby, elderly and managing the house.
What is POLO?
POLO or the Philippine Overseas Labor Office is an organization that works for the Filipino overseas workers in Singapore. This office works directly under the Department of Labor and Employment in Manila. This organization in Singapore offer assistance to domestic or Filipino Domestic Helpers in a number of ways. POLO works to assist people for visa, passport, OEC but also assist migrant workers who find it difficult to approach authorities in case of distress. This organization ensures to solve any issues related to migrant workers in the country.
How Filipino Domestic Workers Benefit from POLO?
More than thousands of migrant workers benefit from the Philippine Overseas Labor Office. If you are a Filipino domestic worker, this organization can prove to be extremely reliable and helpful. Let us take a look at some of these benefits.
Overseas Employment Certificate (OEC)
To obtain an OEC, you can approach the Philippine Overseas Labor Office at the Embassy, if you are an Overseas Filipino Domestic Helpers. To schedule an appointment, just follow the OEC link. This certificate is essential for all migrant workers who plan to visit Philippines for a vacation but still work in Singapore.
To obtain an OEC appointment, your passport must have a validity of six months, a valid work visa, COE or Certificate of Employment or any other supporting document stating that you are still employed in Singapore, confirmation ticket and an authentic and verified work contract if you are employed as a Household Service Worker or HSW.
You have to pay a limited amount of fee for processing these documents at the POLO office. In case you are applying for an OEC for the first time, it is essential to have an OWWA membership fee. However, if you have a valid OWAA, and you are working for the same company or employer, then there is no need to pay the membership fee. In case, you have changed your company, it is necessary to change your OWWA membership.
Passport renewal
POLO also assists migrant workers to renew their passports which are essential while traveling overseas. Get more information here.
Online registry
Migrant workers can register at the Philippines Overseas Labor Office and obtain employment certificates online.
Welfare services
At POLO, migrant workers are also provided welfare services as they can approach the organization if they are in any sort of distress. The organization will accommodate them and try to resolve the issues related to work.
Reintegration program
This is another beneficial feature of POLO by which migrant workers learn to hone their skills so that they can find work when they return to Philippines. The reintegration program is designed to assist workers in different fields where they can learn various occupations so that it can be utilized while they return home to Philippines. Various skill training programs are integrated by the organization for the benefit of oversea household workers.
Seminars for Filipino Domestic Helpers
The organization conducts various livelihood seminars for Filipino Domestic Helpers in Singapore so that they can find an alternative source of livelihood when they return to Philippines. More than thousands of migrant workers are going to this kind of seminar which is held at POLO at the Philippine Embassy in Singapore. This seminar is a part of the work program for oversea Filipino workers.
How to Renew your Passport at the POLO Office?
Renewal of your passport at the POLO office can be done by following a few simple steps. You can book an appointment for OEC and passport renewal. The POLO office works on all weekdays so you need to visit the office and plan your appointment accordingly. For renewal of your passport, you need to submit a valid email ID as the confirmation mail is sent to your personal email ID.
For passport renewals you need to get a printout of the confirmation mail sent to your personal email ID from the POLO. You will also require a copy of your passport and Singapore work permit. Household workers need to bring the authenticated contract which must be verified too.
You will also need to pay by cash. Payments through credit cards and NETS are not accepted at the Embassy.
There are dress codes which must be followed while you approach POLO at the embassy. You are required to wear decent and presentable clothes with collar as the embassy will require a recent photograph. It is important to check all the information present on the passport documents before you sign it as any errors will require a rectification. This means that the entire process will have to be repeated again and you will need to pay the processing fee again.
You can collect the passport from the embassy on the date mentioned on the Consular Collection Slip.
The POLO office is located at the Nasim Road at the Orchard area in Singapore.
Looking for more useful information in Singapore?