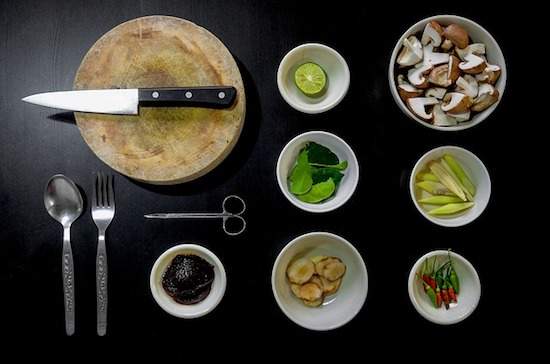 Tips to Improve your Helper Cooking Skills
One of our biggest challenges in life is trying to manage all the things we have to do. Between family, financial, and personal responsibilities, we have a lot on our plate. If you're also trying to make your plate a healthy, delicious and nutritious one, it can sometimes be even harder to find the time to do it all.
Eating food prepared in your own kitchen is really the best way to eat healthily but good cooking skills are required! As much as I love all the "good for you" restaurants out there, I find that even with their health claims, they use a bit too much oil, sweeteners and other hidden ingredients that I prefer not to eat and that I certainly wouldn't be eating at home.
However, if you are lucky enough to live somewhere where domestic help is accessible and affordable, you can ask your lovely helper to help you out with the cooking. Outsourcing your cooking to someone else is not always the easiest thing to do. We've all had a few comical or "lost in translation" moments in the kitchen. I could write a book on the subject! In fact, I did. What ends up happening is that in order to prevent any lost in translation mishaps you end up micro-managing the food preparation process, adding yet another task to the already challenging juggling game of life and that kind of defeats the purpose of having someone help you out- right?
So how can we assist our helpers in becoming better cooks? Here are a few methods you can try:
Read the Recipe. Repeat. Understand the Recipe. Repeat!
Encourage your helper to always read the recipe through carefully, a few times if needed as English is not their native language. Make sure she knows she should understand the instructions, has the necessary equipment and also knows where to source the ingredients. Make sure you aren't asking your newly cooking helper to make anything too complicated with a lengthy recipe and too much text on the page.
Practice Makes Perfect to Improve Cooking Skills
The first time your helper makes a dish for you it may not turn out exactly how you thought it would but probably after she has made it a few times, it will get there. It's a good idea for your helper and you to briefly discuss a new recipe to see what she can change next time- maybe it needs to be cooked longer or the seasoning should be adjusted.
Always Taste it First
Yes there are different cooking styles and sometimes a certain Mediterranean or Western style dish may have an unknown flavor to your helper's palette- although it always a good idea to have your helper taste it first.
Jamie Oliver, Gordon Ramsey Master Chef
There are so many great cooking shows, on YouTube, Netflix, cable TV, everywhere! Your helper can learn so much from these entertaining shows. Encourage her to watch them when things are not that busy in the house.
Cook With Love – Read Cookbook like a novel
One of the best ways to fall in love with cooking is to immerse oneself in a variety of cookbook. Encourage your helper to take some time and go through your cookbooks and read them like a novel. By looking at the recipes and pictures and imagining all the combinations of flavors and recipes she will probably get excited about making these delicious dishes for you.
Recipe Share
Your helper can ask her friends that are successful cooks what recipes work for them with the families they work for and exchange recipe ideas. She can find out from her friends what fabulous recipes they are making and then try them out with you.
Communication is Key
Make sure that you let your helper knows what kind of food you like to eat – the more details the better. Maybe you like savory, maybe you like fried, or you are vegetarian, gluten-free, paleo, vegan, dairy-free or you eat everything but don't like coriander. Whatever it is – if you let your helper know what kind of food you eat and prefer, she can help you plan menus and even surprise you one night with some amazing dishes just to your liking.
Sign up your Helper to Cooking Classes
Cooking classes for domestic helpers are probably one of the best way to improve the cooking skills of your helper. A lot of Chef are running this kind of classes to help them to prepare wonderful dinner for your family. Check here the best cooking classes in Hong Kong and the top cooking classes in Singapore.
Keep It Simple and 
Schedule it in
If you are choosing the recipes yourself, try to choose recipes that are not too long and are not overly complicated. I don't know about you, but I am a native English speaker and even though some recipes look fantastic in theory, in reality the chef has written so much background info or the recipe looks a bit too complicated that by the time I get to cooking it, I am ready to take a nap.
Like any other domestic activity, it's best that you allow enough time for your helper to prepare everything, cook everything and then assemble and serve . Instead of her cramming it between errands and rushing around, try not to make it a race against the clock.
Google it
There are an abundance of food and recipe websites and blogs. Pinterest for example is great for recipe ideas. If you have left over pumpkin for example at home, your helper can type in "pumpkin" recipes in Pinterest and you will find inspiration there.
Stock Your Pantry
Stock up on basics such as a good for you oils, organic soup stock, Pink Himalayan salt, spices, seasonings, fresh and dried herbs, oats, quinoa, curry pastes, miso, dark chocolate and the list goes on and on. It will be easier to cook if you have basic and quality ingredients available in the house.
Cook for an Army
Ok not really … because who has space for that?! However, if your helper is able to a cook a few dishes at once, she will not have to cook everyday, and if you double the recipe you can have it again the next day and maybe even take it to the office. For example, leftover lentil soup can be mixed with brown rice to make a lentil rice stew that can easily be taken to the office, or left over chicken can be chopped up into a delicious salad with greens, oranges, almonds and sesame dressing and eaten the next day as an Asian chicken salad.
Thanks to Maayan to share with us these tips! Maayan Gossat Schwartz is leaving in Hong Kong,  she is the Author of Your Outsourced Kitchen, a wonderful cookbook with healthy and delicious recipes in both English and Tagalog.