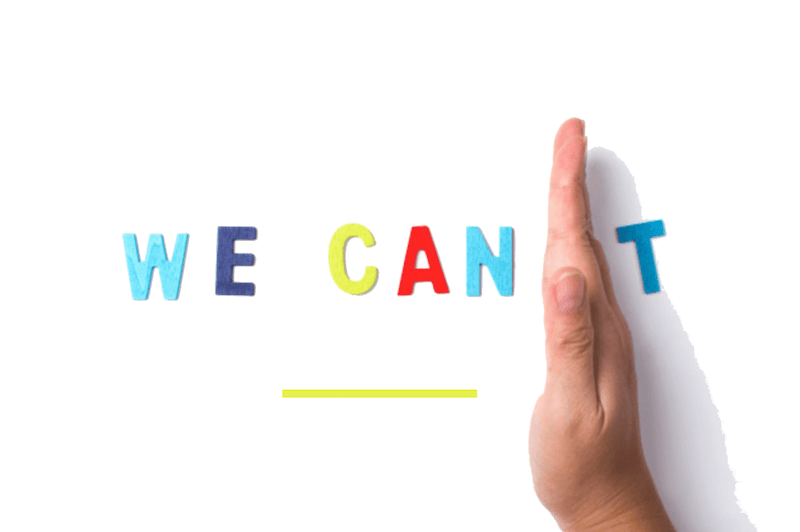 Common Violation Made by Employers of Helpers in HK
Domestic helpers play a huge role in adding comfort and convenience to your day to day lives. They help you with essential services and chores that are otherwise time consuming and take a lot of time and effort from your side. But are you aware of your responsibilities towards your domestic helper? Do you commit any violation?
As an employer of domestic helpers in Hong Kong, you are bounded by the law to obey the employment contract and practice a responsible conduct under all circumstances. But, there are times, when certain employers cross the line and commit a violation with their domestic helpers. No matter if you abuse your domestic helper deliberately or just of sheer ignorance; no one is above the law in Hong Kong.
Here are some of the most common violations committed by employers of domestic helpers in Hong Kong that come across in print and other media.
1) Pile On Your Helpers with Overwork during the Week Days
There are a lot of employers who pile on a list of endless chores on their helpers during week days. They are expected to prepare the breakfast before 6am, clean the house, get done with the laundry, wash all the dishes along with walking the dogs or taking care of kids needs etc.
This gets to the point where the helper is forced to sacrifice their personal rest time and work for as long as 14 hours at a stretch. So, where such impositions benefit the employer by getting the work sorted; this comes across as absolutely unfair for the helper. To be reliable and happy, your helper must have enough rest.
2) Delaying Your Helper's Paycheck Constantly
As per the employment contract of domestic helpers in Hong Kong, you must clear the wages of your helper within 7 days of the cut-off date. Refusing your helper to pay the wages on time on a consistent basis is complete violation of the contract and can even cost you a hefty fine or land you up in jail.
Still, it's quite common for employers to delay the payments of their domestic helpers in Hong Kong making endless excuses. But, you must remember that once a complaint is issued against you by your helper, it wouldn't matter if you couldn't pay your helpers salary on time because of being sick or having some issue with the ATM. After all, it is your responsibility to make sure that your helpers are paid on time as they too have their own financial obligations that need to be met in time.
3) Day Off is a Day Off!
An employer must not compel a helper to work on a rest day. Any foreign domestic helper is entitled to at least 1 rest day in every period of 7 days. During 24 consecutive hours, a domestic helper will have the possibility to sleep as long as she wants, go to the church or meet friends.
4) Forcing Your Helper to Help in Non-Domestic Jobs
When you've signed up to hire a domestic helper in Honk Kong, the law doesn't permit you to seek their assistance in non-domestic tasks. But, still due to lack of unawareness a lot of employees in Hong Kong continue to ask their helper to perform non-domestic duties such as carrying goods for their business, cleaning the office space, etc.
However, it's okay for helpers to lend a hand for non-domestic duties every now and then out of goodwill. But, this doesn't give you the license as an employer to take benefit of your domestic helper's generosity. Hence, you cannot expect them to help you out with such chores every time, as it would be a straight away violation of the rule book for domestic workers and employers in Hong Kong.
5) Not Providing Proper Living Conditions for your Domestic Helpers
One of the most common violations made by employers of domestic helpers in Hong Kong is failing to provide them with decent living conditions. As per the law of Hong Kong, the domestic helper should be provided with suitable accommodation within the home of the employer. Domestic workers offer invaluable services to their employers by working hard within the best of their abilities. Hence, it is the responsibility of every employer to consider their comfort and privacy by providing them with a decent space to live in their home.
It's sad how a lot of employers in Hong Kong not just take up work from their domestic helpers at any time of the day or night, but also defer to provide them with a clean and safe place to rest at night. This is something that needs to change, because it's simply inhuman to keep taking up work from your helper while being totally inconsiderate about their wellbeing in any way.
6) Violation of the Minimum Allowable Wage
Foreign Domestic Helper's minimum wage and salary is regulated by the Hong Kong Government, this salary is subject to annual adjustment. On top of this, domestic helpers are entitled to a monthly food allowance, if not the employer must provide food. The current minimum salary is HK$4,630 per month.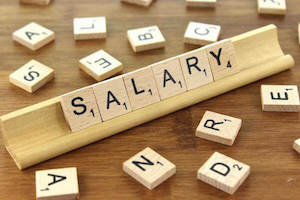 7) Failing to Provide Your Domestic Helper with Sickness Allowance in Times of Need
The employment contract of domestic helpers in Hong Kong calls for providing them with sickness allowance. Therefore, as an employer, you are supposed to pay for your helper's medical consultation, hospital maintenance as well as emergency dental treatments. A lot of employers violate the law by failing to provide their helpers with a sickness allowance that they rightfully deserve.
As per the employment contract, domestic helpers in Hong Kong are also entitled to 2 paid sick leaves on a monthly basis in their first year with you. Once, they have completed a year with you, they are entitled to 4 paid sick leaves on a monthly basis. A domestic helper in Hong Kong can also accumulate the paid sick leaves. Apart from this, if your helper is able to provide you with a genuine sick leave certificate, they should be rightfully permitted to take leave.
Still, there are a lot of cases in Hong Kong in which domestic helpers are denied of both their rightful sickness allowance and paid sick leaves.
8) Part Time is Prohibited for Foreign Domestic Workers
In Hong Kong, the legal way to hire a part time or temporary helper is to recruit a Hong Kong citizen or a worker with a permanent resident status. Most of the Filipino or Indonesian workers needs to work full time for their employer due to the regulation (visa sponsorship) and it's totally prohibited for them to work for any other employer. Be sure to comply with Hong Kong Law when you hire a temporary person.
On the whole, it's high time that both the government and employers work together to come up with laws and solutions that work in the favor of domestic helpers in Hong Kong, motivating them to continuing providing their valuable services to those in need. After all, domestic helpers are human beings first, and deserve certain dignity and respect for what they do for their employers. No matter in which part of the world you live, as an employer it is your responsibility to ensure better working conditions and safe environment for your domestic helpers, without taking undue advantage of their services.