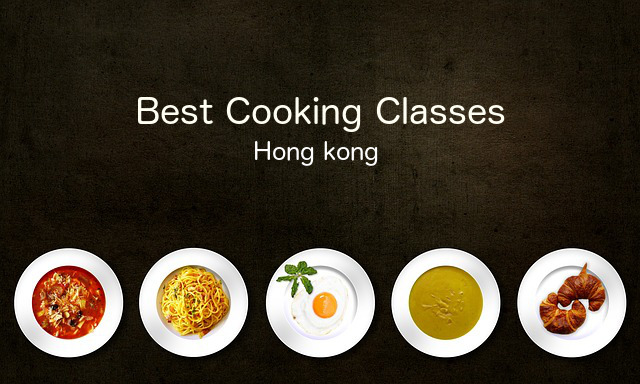 Cooking Classes for Helpers in Hong Kong
Do you want your domestic helper to cook like a pro and whip up a four-course meal whenever you want? Then you should definitely opt for cooking classes for your helper. By enrolling your helper in these wonderful cooking classes, you can instill a positive work attitude in your helper and develop a harmonious relationship with her.
Top Five Cooking Classes in Hong Kong
1. SuperHelper
SuperHelper is probably one of the best cooking trainings in Hong Kong. Your helper will get the confidence to cook Western or Asian for your family and friends.
They run two streams of cooking courses that cover both Asian and Western cooking (both 8 week courses at once a week). They do not require any prior knowledge of cooking. Both beginner and advanced level helpers can learn a lot of skills in these cooking classes.
This comprehensive course includes all cooking methods related to vegetables, fish, poultry and meat. In each class, the helpers create a 3 to 4 course meal with their own hands. There are starters, mains, sides and desserts.
They are hands on and interactive classes to ensure helpers retain the skills being passed on. Moreover, many critical skills learnt are repeated over the course of 8 weeks to check students' understanding.
Not just cooking techniques, but kitchen hygiene and cooking guides are also provided to the helpers. The helpers can take back recipes and tasting samples back home with them after every class. The cooking classes build the foundation of the helpers by teaching them the skills of developing both Asian and Western flavors from scratch along with recipe formulas. These skills can help them to invent new and creative dishes on their own in the future.
Duration: 8 weeks – classes are held once in a week
Student intake: Maximum 10 students per class
Charges: $500 per class. However, if you choose the 8 week package, you can get a 15 percent discount
Location: 36A Island Road, Hong Kong – Best accessed by bus 260, 6A and 6X from Central or 73 on the Aberdeen route.
SuperHelper is offering to all our readers an additional 10% off the regular 10% discount, meaning a total of 20% off the original price! Use the coupon code 'HELPERPLACE2019" when booking online.
You can get more information or easily book online here www.superhelper.org
2. YWCA
YWCA is offering a helper training academy in order to help them to improve their skills.
The 6 day course is based on Western Cooking and Kitchen Management. Each session covers a new topic and the helpers are taught different varieties of dishes for all the meals of the day including breakfast, lunch, dinner, baked desserts and snacks. The helpers receive notes for each session as well as assorted recipes for various dishes. The classes are conducted in the form of lectures and demos where the helpers also get to participate and clarify queries. The helpers can taste and discuss all the recipes. Certificate of attendance is awarded to the helpers who attend all the sessions and complete the course.
The single day courses deal with different menus every day. These are hands-on cooking classes where the helpers get to cook a variety of dishes related to the menu of that day's course.
These courses are good options for those employers who want their helpers to get an overall knowledge of cooking.
Duration: 6 classes to be held for 3 weeks or 1 day courses also
Student intake: Maximum 10 students per class for the 6 classes course and maximum 12 students for the one day classes.
Charges: $3000-$3120 for 6 classes and $470-$510 for the one day classes
Location: 3/F No 1 Macdonnell Road, Central, Hong Kong
You can visit YWCA website or contact them by Telephone number- 3476 1340/3476 1310
3. Towngas
There are two courses available – Elementary and Intermediate Certificate Training Courses. The Elementary Course has already begun where the helpers are taught various methods of cooking Chinese food along with popular family recipes. The course is of 6 sessions with one session held every week on Fridays. There are 5 practical training classes and a round-up session in the last week where an examination is taken to test the skills of the helpers.
The Intermediate course is meant for those helpers who already have the basic knowledge of cooking Chinese food.
The 5 sessions of practical training include advance Chinese cooking methods; selection and preparation of different ingredients like vegetables, seafood, meat and poultry; 22 popular family dishes and practical cooking for 12 of the dishes. Cooking tips and kitchen hygiene guidance is also provided. A certificate is provided to the helpers at the end of the course.
Duration: 6 sessions starting from 27 Oct to 8 Dec with the examination to be held on the last day. The timing for each session is from 10:00-13:00.
Charges: $3200 for 6 sessions
Location: Towngas Cooking Centre, 9/F Lee Theatre, Causeway Bay, Hong Kong
Get more information by visiting Towngas website
4. Sav's Cooking Classes
A large variety of authentic Indian dishes can be learnt at Sav's cooking classes. Fresh ingredients are combined with real spices to produce tasty home cooked meals. The helpers get to learn the basics of Indian cooking and mouth-watering dishes which they can prepare easily after seeing the demo and preparing them in the class.
Duration: One day classes from 10:30-14:00
Student intake: Maximum 6 students per session on a first come first serve basis
Charges: $650 per vegetarian class and $700 per Non vegetarian class. Discount is provided if 3 or more classes are booked.
Location: Repulse Bay
To get more information you can also visit the Sav's cooking website
5. HK French Cooking Class
In each session, Chef Rene teaches authentic French recipes and a three course meal is prepared which includes a soup, a main course and dessert. The participants get practical training to cook the fabulous dishes and they also get to taste the food after the session.
The course fees for the first three classes is $650 and the charges for the last two classes is $600.
Location: No. 44 Bonham Strand West, Sheung Wan, Hong Kong
You can register your helper or get more information by visiting HK French website
You can book all these cooking classes for your helpers according to your cuisine preferences to make your helpers professional home cooks. We also recommend to cook a few times with her in order to teach her your cooking skills.