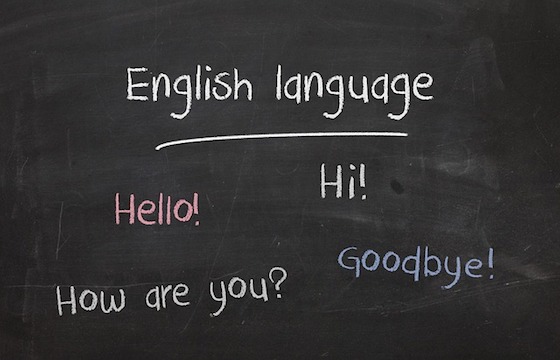 Help Your Domestic Helper in Learning a Language
A house helper is someone that takes care of the well-being of your home. With their help, you can go outside working without worrying about anything. However, sometimes your house helper might seek your help. For instance, you might find many helpers find it difficult to speak properly your language. This not just becomes an issue for you, but also for your helper, who happens to lose confidence in such scenarios. So, what can you do to help her?
The following pointers will help you to guide your helper and to make her more confident in life. These pointers have been carefully designed after going through a number of learning modules for domestic helps. You can try checking them out to help your helper learn a language from scratch.
Support the Help at All Cost
The first thing that your helper will seek is support. Support your helper with a proper regime of the practice session. It is necessary that you understand that your helper doesn't always get the right opportunity to explore her talent. This is where you can play a great role in developing her language skills.
Build her Strong Language Lessons
At first, you can try building her a practice session, by giving her few words to learn every week. When she learns the words, it is then your task to make her practice and apply those words whenever she converses with you. You can ask her about her day offs and what she likes to do in those days.
It is necessary that you urge her to reply in the language that she requires learning. In this way, she will become comfortable with the language and will find it easier to reply every time someone makes a conversation in the language with her.
Introduce her Newer Topics every day
You might need to introduce her newer topics every week to ensure that she grows a strong vocabulary in no time. In case, you have a neighboring helper, then ask her to join in whenever you and your personal helper are conversing in the target language. This might be challenging for both you and your helper. However, with time, the practice session will become easier and fun to process.
Correct her Mistakes where Necessary
It is necessary that you correct her mistakes. It is only through corrections and guidance that you can help her with the target language. You might at first think that looking at her mistakes will make her confident, but most of the times that might backfire.
Once you set goals for her, it will become easier for her to grow her target language skills. You can try tracking her growth and check the areas where she is lagging behind. You can give her goals like reading a book or making a speech to your kids. One of the most important things that your helper needs to maintain is regularity. If she studies regularly, then it will become easier for her to learn the language at a faster rate.
Giver her Access to Important Tools
One of the most important things that you will need to do is giving her access to tools that will help her to improve her language skills. You might be aware of the various offline and online tools, which are specially designed for a person to learn a language. As in most cases, you will find that domestic help does not have a lot of friends outside. In such scenarios, you can take help from technology and give her access to online learning exercises that will train her in different target languages.
There are various online and offline apps that you can download for your domestic help. Most of these apps are free to download and make it easier and a fun process for your helper to learn a language. There are even apps that have a large storage of audio clips in the target language. These audio clips are important as they help your helper to listen and learn the language carefully. This is actually great for building the right language accent.
Make her listen to useful Tutorials
Your helper need to listen everything in the target language and then speak in that language. There are online social media video channels like YouTube BBC Learning english that can help your domestic help to learn from a language trainer.
There are various online pronunciation software systems that your domestic help can use to build a strong accent. These apps teach pronunciation through various sound clips. There are many apps that help users to learn a language through games. This can be a great option for your helper.
Help her with Good Reading Materials
If you provide your helper with the right reading material, then it will be faster for her to grasp the language. Try to buy her an easy books with exercises. Next, you can ask your helper to complete those exercises in order to learn the language by heart.
You can enroll your domestic help in a library near your home. Once, she has a membership, it will become her habit to visit the library and then sit for reading books. The more she will read, the better it will become for her to learn the language from the base. You can ask her to read newspapers every day.
Newspapers and Dictionary are Handy
According to experts, reading newspapers always help beginners to learn the target language faster. You can also buy your helper a dictionary. A dictionary will give her immediate access to understand any language or spelling in no time.
Offline Courses always Work
If home tutoring with apps is not yielding good results for your helper, then you can try enrolling her in an offline course. A professional language teacher or a learning center are always a great option. Your helper will get ready access to the teacher and will find it far easier to converse. Some great domestic workers association can help you to find the right learning center for your helper.
There are few things that you will need to keep in mind while you start helping your domestic help. The first thing is that there is actually no course that can allow her to learn everything about a language. There is actually no ideal learning method.
Keep it Funny and Enjoyable
There are both advantages and disadvantages of every learning process. A certain language medium can be easy for your helper to grasp, but she might not find it same for all the other languages. One of the most important things that you will need to make sure is to keep the learning process fun. Sometimes some tasks might not yield good results. In such scenarios, instead of blaming on your helper, try changing the learning process of tasks and shift to some other process to yield improvements.
One of the most important things that you will need to do is motivate your helper all the time. It is better if you not ridicule her for her mistakes, but encourage her to complete her tasks in time to improve her language skills.