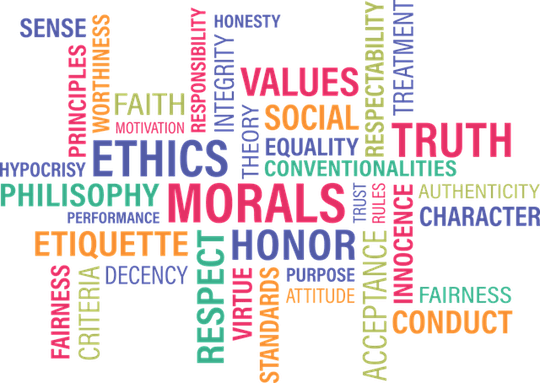 Ethical Domestic Helper Agencies Which Inspire Trust
If you are someone who has availed of the services of a domestic helper agencies, then you would know that different companies have a different way of treating both their clients as well as their helpers. Irrespective of the background or the strata of society which helpers come from, they should none the less be treated with dignity and respect. No working individual should be treated in a sub human manner and disgraced at every turn. Want to know more about ethical domestic helper agencies?
Ethical domestic helper agencies that we like always make it a point to
Treat helpers in a fair manner
The best helper recruitment services are such that they always make it a point to treat helpers in a fair manner. If ask any helper who has worked in the past with them about their experiences then they would be sure to tell you that they never treat anyone in an unfair manner. Upholding up values are something which they take very seriously at all points in time.
Give them a chance to speak up
An ethical placement services make it a point to give the helpers a chance to speak up and air their opinion. It isn't like in other companies where they treat them like animals who are forced to simply heed to our instructions blindly. On giving them a chance to speak they would get a chance to know them and understand, just how skilled and feeling they really are.
Defend them in their time of need
In the event of the helpers involved in the helper recruitment services falls into trouble they are always there to defend them and help them in their hour of need. They would never abandon one of them in time of need. After all, the very backbone of the ethical placement services are the workers, who strive at all times to deliver perfect work.
Provide them with adequate information
Prior to entrusting the helpers with any kind of work, they make it a point to give them adequate information so as to help them become more independent and self-sufficient. They would never leave helpers stranded somewhere without proper information or resources to help themselves out.
As opposed to Ethical Domestic Helper Agencies that function in a fuss free, healthy manner, there are also some unethical domestic helper agencies which do things in their own faulty manner.
It is very unfortunate that helpers are subject to such treatment and fail to speak up for themselves. Given here are some of the chief practices which unethical domestic helper agencies function.
They put themselves first at all times
One of the worst things about such unethical agencies is that their always function in a way that places them in a position of advantage. They treat their agency as a purely monetary affair and they will not to one thing to help the workers overcome their worries. This kind of attitude is indeed very negative.
Charge the helpers so much excess money
Unlike ethical placement services, most unscrupulous agencies simply fleece the helpers and change them a way higher cost than necessary. If you have been a helper in the past then you would know that helpers are required to pay agencies money for being associated with them. Common sense should dictate that such an amount should not be exorbitant, but the sad state of affair is such that it is often nothing but wholesale robbery.
Encourage the helpers to be more uninformed
Helper recruitment services should conventionally encourage helpers to better themselves with each passing day but unethical agencies do whatever is in their power to clip the wings of the helpers so that they would never move on to bigger of greater things. Emancipation of the helpers is often seen as the biggest enemy of such companies.
They make the helpers false promises
It is indeed a sad reality but unethical agencies keep the helpers stringing on by making them all kinds of false promises which they are unable to keep. Helpers tend to be rather naïve and trusting and that is why they unendingly wait for their glory days, not realising that the promises are shallow and empty.
Ethical Domestic Helper Agencies are ever so important to the employer and helper because
1. Mutually beneficial
These ethical placement services are ever so great because they mutually benefit both the helpers who seek employment as well as the employees who are willing to pay any sum in order to hire the best kind of domestic help.
2. Helps in the eradication of poverty
Helper recruitment services, go a long way in helping in the eradication of poverty. Many people who are unemployed make good money by becoming domestic helpers. The agency in such a case works as an invaluable middle man that helps you in their time of dire necessity.
3. Enables the upliftment of the society
Poverty is indeed a major social problem which even the government finds impossible to manage. Poverty is something which is rampant the world over and helper recruitment services have gone a long way in helping in the upliftment of the down trodden in the society. Helpers who work well are able to earn a good sum of money to help them get by in this age of extreme expenditure.
4. Provides accountability
Contrary to what you might think ethical placement services provide accountability, not only for the helpers but also for the employers. After all, it is not without doing a proper background check of both the helper and the employer that an agency proceeds with business.
This is simply an insight into the world of ethical domestic helper agencies. If you too are in desperate search for a helper, contact us immediately and we will recommend the right service.