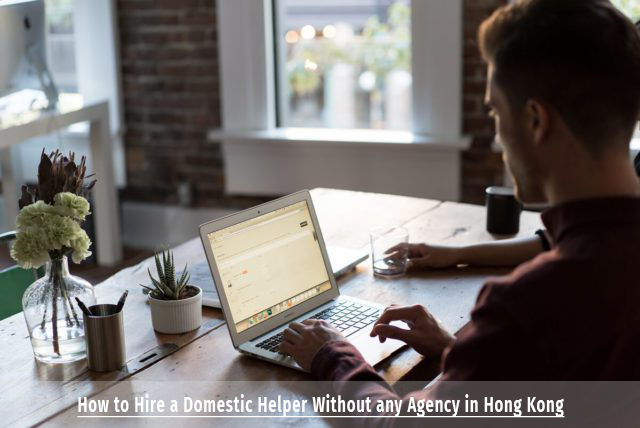 How to Hire a Domestic Helper Without any Agency in Hong Kong
Domestic helpers in Hong Kong are readily available and affordable too. Most helpers in Hong Kong hail from Philippines or Indonesia and are working here to provide for families back home. Life in Hong Kong is busy hence families are always floundering for good domestic helpers for household tasks. Families with young children especially prefer full-time helpers, who can cook food, clean utensils and furniture, and can even handle children.
Hiring Domestic Helpers – Direct or Through an Agency
In terms of autonomy, direct hire gives immense freedom to choose domestic workers, as you like. One can interview any number of domestic helpers and even have try-outs in your house! If you look for workers through an agency, they might have lesser candidates for you, and you might get just some superficial information about the candidates.
In terms of costs, hiring through agencies is costly because they look for the right helper for you, while with direct hire, you can pick and choose the helper yourself.
You can either hire an agency to handle paperwork or handle it yourself, paying visa fees and bear other expenses.
Direct hire is better as employment agencies sometimes overcharge domestic helpers, or confiscate passports to grab some money off them. Don't worry there are also some recommended ethical agencies.
Using an employment agency though can save employers ample time and effort, picking a domestic worker and complete all paperwork.
What if I want to Avoid using an Employment Agency Completely?
But to eradicate illegal agency placement fees, many domestic helpers are vouching for other channels for connecting with employers. To hire foreign domestic workers, one needs to be aware about the hiring process, along with the contract and visa application. Indonesian and Filipino domestic helpers can now be hired directly if they have finished a contract without the need for an agency in between.
Other Options to Hire Domestic Helpers
Hiring a helper directly is attractive, but it can be daunting. In Hong Kong, local helpers can be hired at any moment and can be engaged for part-time or full-time duties. Foreign helpers can legally be employed on two-year full-time contracts only.
One can rely on online sites for hiring domestic helpers. It is one of the better solutions since one can easily find good domestic workers on ethical online platforms. Finding someone by personal recommendation could be a hassle too although a domestic helper with a good reputation and skills has its own benefits. Using a site like HelperPlace, has its own rewards too as they set up successful and ethical matches based on location and needs. One should be aware of the hiring procedures of a helper though.
Hiring a Helper – The Top Tips
There are various costs involved in hiring a helper, depending on their employment history and experience. Sometimes the processing is done by agencies but one can get helpers who are known to do the paperwork themselves.
Part-time local helpers can charge about $65 -$120 an hour. Foreign domestic helpers are not allowed for part-time employment. The minimum wage for the foreign domestic helpers is $4,630 per month. The level of experience and expertise can help domestic helpers to demand more. Employers are required to provide free food or give them an allowance on a monthly basis for regular expenses. Domestic helpers should also be provided with accommodation, insurance and even free medical care along with airfares for their bi-annual leave.
A helper with a "Finished contract" of two years can start as soon as they receive their new visa. The fees involved are $1,800-$3,000 with the help of an agency. Without an agency, the costs are less than $800. The process can take about 2-4 weeks in both cases.
Here are some other points of note:
Plan the time for the interview, to get to know the helper and to decide their hiring.
Introduce your family to the helper that you are going to hire so that they are in the know about her.
Explain expectations and requirements in detail.
Let helpers know about their specific tasks.
Explain real-life scenarios to her and get an evaluation of her experience, based on the responses.
Set a separate domestic helper room and ensure that it is clean and safe.
Cover a range of things to clean each day, and if meals are to be prepared on certain days. Discussing on those things on commencement of employment is a great way to initiate their employment.
Domestic helpers who have finished contract can start without returning back to their country.  The overall process takes 3 to 4 weeks between consulate and immigration. Let her start work only after her visa is actually processed.
Hiring domestic helpers without an agency is possible nowadays and employers can rely on online sites for preliminary enquiry. Hiring directly is effective and cost-effective too.