How to Choose a Maid Insurance in Singapore
Maid Insurance is mandatory in Singapore as per the MOM- Ministry Of Manpower requirements. However few families are aware of this, and employers who have got an insurance for their maid have most likely bought it through their maid agency.
A maid insurance protects you against unexpected expenses, besides adhering to the regulations. Given that it is mandatory, you will find it surprising to know that it is least talked about, even the insurance experts for that matter! This is due to the fact that employers do not know how to choose a maid insurance and often go for the one suggested by the agency.
As an employer you need to know the basic coverage for your maid according to the requirements of MOM:
Personal accident that assures a minimum sum of $60000
$15000 coverage for medical insurance. This will cover hospitalization and day surgery cost in Singapore
A $5000 security bond, that will be guaranteed by the insurer from whom you bought the policy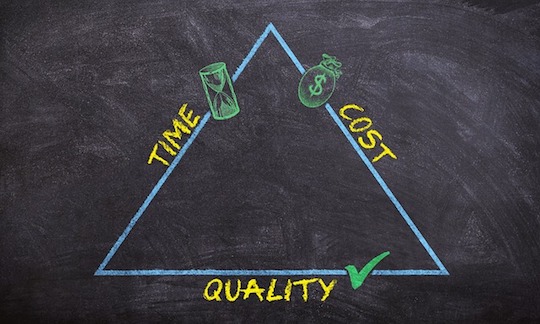 These are mandatory coverage, but please bear in mind that this would not be sufficient always. Additional benefits are offered by many insurance companies such as Repatriation expenses, theft, wage compensation etc., to fight the competition. It would be wise to research on the different maid insurance policies available to see that the coverage is sufficient.
Check for the following factors before you buy a maid insurance in Singapore
1. Outpatient Expenses
Generally, outpatient expenses are not covered in insurance. So check for coverage in case outpatient treatment would be required. However the competition is intense in the recent times and some insurance companies are offering outpatient expenses coverage too.
2. Security bond
Does the insurance company provide security bond coverage? This comes with varied coverage levels and you can choose the plan you find appropriate. In this, the insurance company will give out a security bond to the MOM. If the bond is surrendered or forfeited, the company will pay the amount to the MOM.
3. Cancellation Refund
Check whether the insurance company provides full refund of your premium amount. This is the most significant thing as finding a good maid is not an easy job and sometimes, you might want to cancel the contract with your maid. So look for a maid insurance policy where you won't lose money. However there will be a cap on the time period within which you can cancel the policy.
4. Home Cover
There are instances when maids have stolen things from employer's home. So secure your household contents from theft besides burglary and fire and put your mind at ease. Choose a policy that provides home cover.
5. Maid's Liability
Protection against expenses as a result of accidental injuries to third parties or their properties, committed by your maid. Secure yourself against this and stay safe!
6. Wage Coverage
Check whether the insurance policy will cover your maid's wages during her hospitalization. You would be benefitting the most if it does so. However hospitalization is not an everyday issue and you need to look at other factors as well.
7. Expenses For Maid Replacement
What if your domestic helper dies or becomes permanently disabled? You will need a replacement! Look for insurance policies that cover agency fees for maid replacement.
8. Special Grant and Coverage For Your Maid's Personal Belongings
This covers expenses for funeral that need to be paid to your maid's family. Maid's Personal Belongings will secure the belongings of your domestic helper.
9. Affordable premiums
Look for maid insurance that comes with inexpensive premiums. It is better to go for an insurance company where you can buy the policy online, because this eliminates the need for middlemen and premiums will obviously be lower.
When choosing a maid insurance
Choose a policy that offers benefit to your domestic helper's pre-existing medical conditions. Doing so would put you at lesser risk. Learn what treatments are covered and what are not.
Check whether the maid insurance policy covers  malaria and dengue fever as these conditions are not covered by all insurers.
Singapore is a great nation with strict rules and regulations. The government here believes that its citizens abide by the regulations, however if rules are violated or not adhered to, you will be inviting fines or other legal actions. Maid Insurance is one such requirement, it is obligatory on your part as an employer to buy one for your maid.
Most families in Singapore hire a domestic helper to cope with the daily household chores. The Government has made it compulsory for employers to purchase a maid insurance policy to protect the interests of both the employers and helpers. However you need to be cautious when choosing a policy, it must offer sufficient coverage, most importantly outpatient expenses besides inexpensive premiums.
Devote some time for research
There are lots of insurers out there and the stiff competition has made way for greater benefits. Make the most of this and go for an insurance policy that is the least burdening. Spend some time researching, do not blindly accept the insurance policy suggested by your maid agency. Be more aware of your requirements and your domestic helper's health conditions to make the right choice.
Hospitalization could be a big burden if there is no insurance policy in place. So secure yourself!
Choosing a maid insurance policy is as tricky as choosing a maid. Keep in mind the above discussed factors and opt for a policy that can take the pressure off your mind!