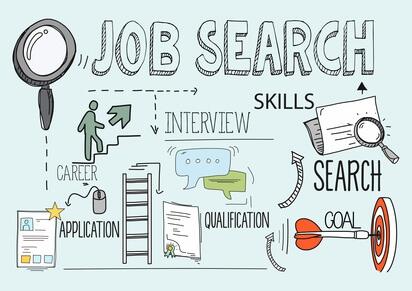 How to Conduct an Interview with Domestic Helpers
While conducting an interview of a domestic helper is certainly not a walk in the park, it is crucial to come up with a preliminary list of questions to ask prospective candidates. These queries guarantee you will hire the best candidate for the job without any future regrets. With that said, we have compiled a list of questions that you could ask to make the most informed decisions.
Start your Interview with an Introductory Section
In this section, you begin by warming up to your prospective candidates in an attempt to make them feel more open, thus making them talk freely and share the information you need to know.
As you interview a domestic helper, begin by asking them what their name is, their reason for wanting the job as a domestic helper, how long they intend to work, whether they have kids and if so, how many.
You will, without a doubt, feel more at ease with a helper who has a valid reason for wanting the job, has at least two kids and is comfortable working on a long term basis.
What is Her Working Experience?
Domestic helpers with more work experience are more competent than those without. Bearing that in mind, when you interview a domestic helper, you should find out their experience working as helpers preferably with references, valid reasons as to why they left their previous housekeeping jobs, former countries they have worked in, their forte in the job, their former salaries as well as expected salary.
For example, a helper who has been doing the job for a span of 5 years should have reasons as to why they relish the job and should also be open about what they dislike about it. Most helpers may not be honest about their dislikes which instantly raises a red flag because it makes you wonder what else they are hiding.
Daily Schedule Of a Domestic Helper
A candidate's daily routine is a strong determinant whether they are suitable for the job. For instance, a helper whose daily routine began at 7 a.m. and ended at 7 p.m. is more appropriate for a full-time job. It is also crucial to hire a housekeeper who gets at least seven hours of sleep to wake up the following day fresh and be in a cheerful mood especially if the job involves taking care of children. In addition to that, a worker who is flexible with duties such as cooking, cleaning, ironing, organising and changing bed sheets to mention a few, is one you should gravitate more towards.
A well-organised domestic helper is one who divides their duties into certain days, for example, allocating Monday to doing laundry. On the other hand, a disorganised worker would attempt to juggle everything in one day and hence, end up not doing certain required tasks.
How fantastic and significantly convenient would it be to have a worker who cooks a variety of exquisite Chinese, Italian, Indian, Japanese dishes, is well-organised and can reliably do grocery shopping among other things?
Experience with Babies
If you are a parent of a newborn baby, it is highly crucial for you to hire a worker with at least two years of experience handling newborn babies, more so, one who has kids. Such a helper is an expert in changing nappies, bottle feeding and also calming an irritated baby. As you interview a domestic helper, you should ask the housekeeper to change your child's nappy, prepare the baby's food and feed the baby (including bottle feeding) in your presence. Doing this will give you a clear outlook of her experience because as we all know, people will say anything to get hired for a job they desperately want or need.
Additionally, you should ask the potential candidate about the fun activities she has done with babies. They should also inform you whether they have more experience with boys or girls as well as their ages, dropping and picking them up at school, if she has proper first aid training and if so, where they took the course. It is only through such enquiries that you will be able to ascertain her level of experience with kids.

Children's Activities
As you settle on a domestic helper, it is important to choose one with a good level of education. Through her educational background, she will be able to assist your children with their homework in various subjects. On top of that, to gauge her level of reasoning, you may ask her how she would handle an emergency situation arising at the house, such as an instant fire or break-in. You should hire someone who can think and act promptly under unfortunate circumstances to ensure your children's safety even when you are away.
Discipline Methods
It is perfectly reasonable for children to misbehave and thus, they should receive the appropriate reprimanding when they do. With that in mind, you should ask the candidates about their effective disciplinary tactics in their prior work experience and then choose the one you feel would be a good disciplinarian.
Experience with the Elderly
If you are looking someone to take care of your parents, you need to assess whether they would be a perfect fit. Doing that involves enquiring how well they have handled elderly or disabled people, whether men or women, in the past which includes administering important medication.
Personal Enquiries to Get the Right Feeling
Asking potential candidates personal questions about their lives gives you a clear perspective regarding their character. It is crucial to enquire how they use their free time when they are not working, their marital status, family relationships, and health status to mention a few. A candidate who is married, reads a book during her free time, has a clean bill of health and a close family relationship, is one you should hire?
Flexibility to Work a Day Off and Salary Expectations
Instead of making assumptions that a potential housekeeper is flexible to work on her day off, it is better to enquire if she can work during public holidays at an agreed payment rate. Don't forget to ask more about salary expectation or others allowances (food, accommodation, annual leaves…).
Any Pets at home?
Usually, children like pets such as dogs, cats, and even horses. As such, when hiring a domestic worker, it is important to consider one who enjoys being around animals. As you interview a domestic helper, you should enquire about her prior experience with animals, if she is allergic to any particular animals and how well she takes care of them.
References and Records
The last thing you want, as an employer is to hire a fugitive running from the law as it could put your family in harm's way. Before hiring a candidate, you should not only enquire if they had some run-ins with the law (whether in Philippines, Indonesia, Hong Kong or Singapore), but also conduct a thorough background check. Check seriously all the reference letters and request at least the contact number of her previous employer. It is important to ask the potential candidates if they have incurred any unpaid debts whether in Hong Kong, Singapore or their native countries and validate whether they are truthful.
Finally, hiring the perfect housekeeper in Hong Kong or Singapore is not all rainbows and butterflies, but it certainly can be a success if you ask the right questions and find out what you need to know about who you're hiring beforehand. Having a simple guide such as this is the ultimate tool to guide you in knowing the most important things to look for when you interview a domestic helper.