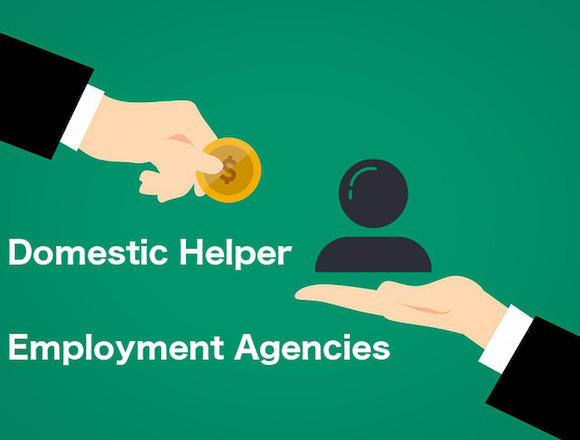 Domestic Helper Employment Agency in Hong Kong
Let's face it.  None of us are superman or superwomen in real life.  You cannot manage all aspect of our lives with sheer perfection.  Juggling with office work, house chores, kids, groceries and getting kitchen supply can be quite exhausting.  At the end of the day, you do wish to have a helping hand.  That's why there is plenty of Domestic Helper Employment Agency in Hong Kong to facilitate nuclear and joint families by providing them with domestic helper to help around the house.
The Role of a Domestic Helper Employment Agency
Finding a domestic helper or nanny who is the most befitting candidate to manage your household chores and care for your adorable children could be quite stressful. That's when a Domestic Helper Agency comes to your rescue. Domestic Helper Agency connects domestic helpers with their employers.  The agency acts as a middleman that helps employer hire the most suitable domestic helper for their house. It is extremely essential to have a domestic helper who blends into the family like sugar with water. The agency assists the employer in arranging the best match with their family. They try to ensure that the domestic helper provided to the employer is worthwhile, decent, friendly, pleasant and accommodating.
Duties of Domestic Helper Employment Agency
Domestic Helper Employment agencies not only provide the most capable domestic helper to fit into your family, but also take up the responsibility to guide you through the hiring process.  The employment agency organizes a screening process so that you are fully satisfied before you recruit the best helper for your family.
The agency arranges a free place where the domestic employee and the employer can meet each other (or do it through video call). After the meeting, if both employer and employee are prepared to enter into an employment contract, the agency then takes up the responsibility to do all the paper work that involves employment of your domestic helper.  However, if you are not satisfied after the meeting, the agency plans another meeting with another candidate.  The agency has many candidates for you to search through so that you can select the most suitable domestic helper for your house.
They ensure that the employment contract between the employer and the helper has been read out, understood, appropriately filled and thereby signed.  The employment agencies of domestic helper also take care of essential attachment of identity proof and address proof.  The agency also ensures police verification of the domestic helper to prevent any mishap.  Once, both the parties have agreed upon employment, the agency will ask them to sign the Standard Employment Contract or Form ID407. The agencies will assist you in applying for domestic helper's visa at the immigration Department.
Apart from this, the domestic helper employment agency also aids the employer and the employee in renewing the expiring contract, termination of the existing contract, booking for a medical check-up, and other related work.
How to Choose an Employment Agency
There are plenty of domestic helper employment agencies in Hong Kong to choose from.  However, all that glitters are not always gold.  Some employment agencies for domestic helper are based on unethical practices.  You can protect yourself from such agencies by verifying their authenticity (licence number, customers reviews, helpers testimonials).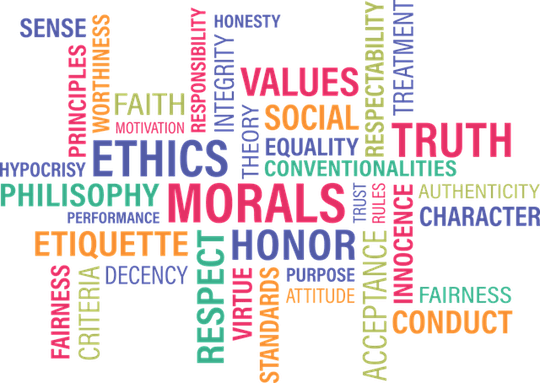 Guard yourself against so-called agencies will show you lucrative offers which are hollow from inside.  They may claim to provide you with unlimited replacement of domestic helper or offer you special discount.  However, when you enquire about their terms and conditions, you would find other hidden cost.  The lucrative offers may be just an eye-wash as they may not include the required services within that pay package.
You must guard against some illegal employment agencies for assist in hiring domestic helpers. They may not be authorized by Labor Department to function as hiring agents.  Also beware of agencies that are not approved by Hong Kong Government.
Protect yourself against unethical employment agencies who do not verify the candidates' identity cards, immigration paper and visa.  They may provide you with false and fabricated documents for immigration and visa that would land you in trouble.  Some agencies may have also confiscated the domestic helpers' passports.
Do not accept to hire a helper if you are not sure that she is not the perfect match for your family. Some agencies have not enough candidates to provide the right one, they will push you to hire a second choice.
Basic Information to Check
To safeguard yourself from fraud domestic helper employment agencies, you have the authority to ask the agency to substantiate their authenticity of their firm.
You can check their license to function as an employment agency for recruiting domestic helpers in your household.
You have the right to ask the employment agency about how much they are charging the workers.  You can also enquire from the domestic helper about the charges they are paying to the agency. In Hong Kong, the domestic helper agency cannot charge more than 10% of the first month salary.
You may also ask the helper if he or she has been forced into this profession without his or her free will.  This will help in eradicating the world from modern forced slavery.
Fees for Employer
There is a nominal fee which is charged by the domestic recruitment agencies. Based on your need, the prices are from HK$2,000 (contract renewal) to HK$12,000 (including screening of the candidates, visa processing, fight ticket, medical checking, trainings).  Sometimes, if the employer is not completely satisfied with the services, they may have the facility to get a "free" replacement. Don't focus on the price to choose your agency, cheap fees can be explained by hidden fees or charging the workers.
Alternative Domestic Helper Employment Agencies
For Indonesian workers, it's mandatory by law to use an agency to process a working visa. There is no alternative.
For Filipino citizens, the law is more flexible. You have the opportunity to hire a domestic helper without an agency if the domestic helper is already in Hong Kong and following one of these cases:
Finished contract (the helper has finished her 2 years contract)
Terminated for relocation
Terminated due to financial reasons
A lot of Apps or online platform for employers and helpers will help you to connect you.
In spite of fraud employment agencies existing in Hong Kong, you are smart enough to recognize honest and committed domestic helper employment agencies.  Such genuine employment agencies will display their license in their office premises and also provide you with a copy.  Their documentation would be in order and in compliance with the Labor Department.
Domestic Helper Employment Agencies in Hong Kong are regulated by authorized Labor Department under the surveillance of Hong Kong Government.  The Labour Department is listing all the accredited agencies on the employment agencies portal. In order to practice lawful employment of domestic helpers, The Employment Agencies of domestic helpers strictly follow the rules and regulations laid by the authority of Labor Department and the Hong Kong Government.