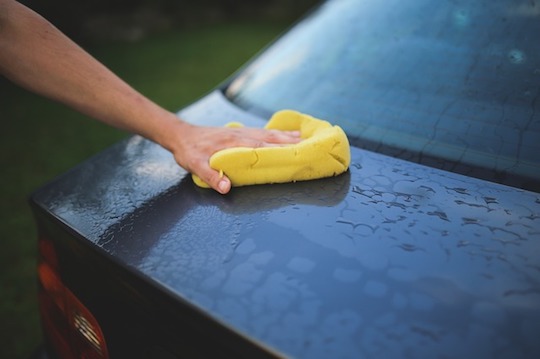 Looking For a Part Time Helper in Hong Kong?
From slogging whole day at office, working in the kitchen, getting essential things to looking after your children is not easy. You certainly wish for a part time helper, don't you? You need not worry as there is no shortage of domestic helpers in Hong Kong, however make sure you hire an efficient and reliable helper for your family.
Hong Kong is a fast paced city and both husband and wife work out to meet the expenses. If your home needs a clean- up but you have no time, seeking part time helper is the best option. They come when you need their help. Hiring part time helpers is very popular in Hong Kong but be careful to respect the law.
You have a lot of options out there to find part time domestic helpers. Some people do not like a full time helper staying with them, they prefer part time helpers instead who drop down once or twice in a week and do all the cleaning.
Local Helpers
A local helper can be hired any time! Usually local helper is a citizen of Hong Kong. Please note that Foreign Domestic Helpers are not allowed to work for Part Time.
Hiring a part time worker is flexible. You can avail their help when you need them! It is a win- win for both the parties as the helpers too are not bound by strict terms as in the case of foreign domestic helpers.
Start looking for a part time helper today and make your life easy. Make time for yourself. Relax and spend quality time with your family while your part time helper does washing, ironing and cleaning for you.
Where Can you Find Local Part Time Helper?
Specialised agencies for short term contract are probably the best option. You can also look at internet advertisements, local newspapers and supermarket job boards. However, the most reliable one is to use a professional agency to hire a local helper. An agency can find the right workforce for you besides saving your effort and time. You can also be sure that the helpers are trustworthy and experienced.
Agencies insure the helpers, so you need not pay the part time worker if she hurts herself while working at your home. Another notable point is, if your regular helper falls sick, the agency will make available a replacement. You can also get a replacement if you are not satisfied with your current part time helper. Most agencies will also take responsibility if any damage is caused to any item in your house by the helper.
Another option that is gaining popularity in the recent times is online sites or Apps that connect this kind of workers and employers. You get access to a lot of profiles and finding the one you are looking for is an easy job. Screen candidates in Hong Kong and choose the one that meets your expectations.
Whether you are looking help for washing your clothes or babysitting, part time helper is the ideal option. Hire a helper to take care of your baby while you sit back and relax for a couple of hours. Hiring part time helpers is cost- effective too!
What if you Hire a Foreign Domestic 
Part Time 
Helper?
According to the immigration department, a foreign domestic helper can work only for an employer designated on their visa, and are allowed to perform only domestic duties. You cannot hire them part time; doing so will invite legal actions.
Generally foreign domestic helpers work for families in Hong Kong to help them in their household chores such as cooking, cleaning and child care. However they are bound by their employment contract and are not allowed to work anywhere else, be it part- time or anything else. The helper is also required to reside in her employer's house. Working for any other employer is strictly illegal.
Consequences if a Foreign Domestic Helper is Recruited for Part Time
For the employer
If you hire a foreign domestic helper for part- time domestic duties, you are committing an offence and will be required to pay hefty fines. Violating rules will make you ineligible to hire a domestic helper in the future. So beware!!
For the helper
You will be prosecuted and will not be permitted to enter Hong Kong again to work for violating the regulations. If your employer asks you to work for any other person, report it to the Investigation Division of the Department of Immigration. Never try to work part- time.
Now you know how to hire part time help in Hong Kong and where to look for them, you have no reason to keep slogging, doing all the work alone. If you do not wish to have a full time foreign domestic helper at your home, you can always hire a part time help to support you but don't forget to respect the labor law!