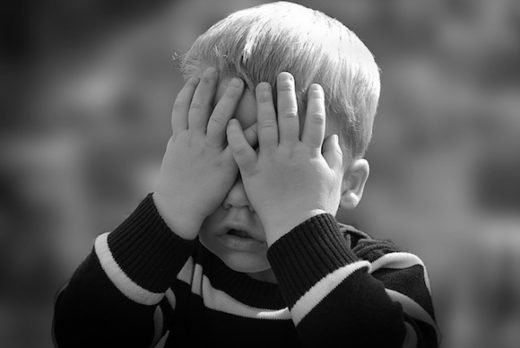 Resignation From Your Helper: How To Replace Her
Has your domestic helper given their 1-month notice of resignation, leaving you scrambling to find a replacement?
With the fast paced lifestyle of Hong Kong, you won't have time to take over all the household tasks of cleaning, cooking and childcare, so you will need to find a new domestic helper fast. However, navigating the landscape of employment contracts, visa requirements and employment conditions can be a challenge.
This article will guide you through the process of finding a new domestic helper, and provide the information you will need to hire them quickly. At the same time, don't forget to notify immigration department about your helper's resignation.
Are You Eligible To Hire A Domestic Helper?
As an employer, you are the official sponsor of your domestic helper. The Hong Kong Immigration department has strict requirements for accepting sponsorships. As an employer you must:
Have a monthly household income that is greater than $15,000 HKD, or equivalent assets which will support the cost of a domestic helper over 2 years, and
Be a resident of Hong Kong
If you have hired a helper in the past, you probably already meet these requirements. If you are unsure, contact the Hong Kong Immigration Department or check your eligibility.
What Are Your Options After a Resignation?
If you are looking to find your replacement helper in less than one month, then your options are limited to helpers who are already in Hong Kong and have finished their contract, or have been released from their contract due to relocation or financial reasons.
Hiring a new domestic helper from overseas is a long process. It can take up to 4 months before they start working for you, ruling it out as an option for those who are in your situation.
Alternatively, you can hire local helpers (Hong Kongese), though they may cost more (at least the double). Also, local helpers may not be good at communicating in English, if that is one of your requirements.
What Are The Costs of Hiring Domestic Helpers
You need to be aware of the minimum allowable wage and accommodation requirements before hiring a domestic helper. Presently, the minimum allowable wage is $4,520 HKD per month. You must also provide adequate accommodation with reasonable privacy, and a food allowance of $1,075 HKD.
You will also be responsible for their travel costs back to their home country when their contract expires. Medical insurance must also be included for your helper. Now that you are aware of the costs involved with hiring a new helper, how do you actually find one?
Finding A New Domestic Helper
There are a number ways to find a domestic helper including through referrals, through an agency, or from placing ads on websites and Facebook groups. Here is a plan of action if you are looking to hire quickly after resignation.
Firstly, reach out to your network and ask for referrals. This is probably the easiest and most convenient way to find a new helper. There is a good chance that a friend's domestic helper will know someone looking for work, and can make a recommendation.
Next, post ads on websites (like HelperPlace) and relevant Facebook groups. You will start to receive applications and can start making a shortlist of people you want to interview.
Lastly, if you don't want to search for a helper by yourself, consider using an agency. It will cost you more than hiring somebody yourself, but they can take care of all the paperwork and save you time in the interview process.
I Need Someone As Soon As Possible
Now that you've let the world know you're looking for a helper, you should start receiving applications from potential employees. Since you need to hire quickly, concentrate on applicants who currently live in Hong Kong and have either finished their contract (or terminated for relocation/financial reasons).
The Immigration Department can process working visas for these types of domestic helpers quickly. Throughout your interview process or search, look for applicants who are:
finishing their current contract soon
being terminated due to relocation
being terminated for financial reasons
Once you have found a helper that meets your requirements, prepare an employment contract and fill out a visa application for your helper. You can find these forms at the Immigration Office, or download from their website. If you are using an agency, they will usually help you with this.
If you've followed these steps, your helper can start working for you as early as 2 to 4 weeks. Nevertheless, if you prefer to hire someone in Philippines or in Indonesia the process will be longer.
Hopefully you have found this article useful in finding a new domestic helper. It can be a daunting task to find a replacement in a short period of time, but as long as you comply with immigration requirements, and carefully screen applicants to match your preferences, you'll be able to find the right helper to make your daily life easier.