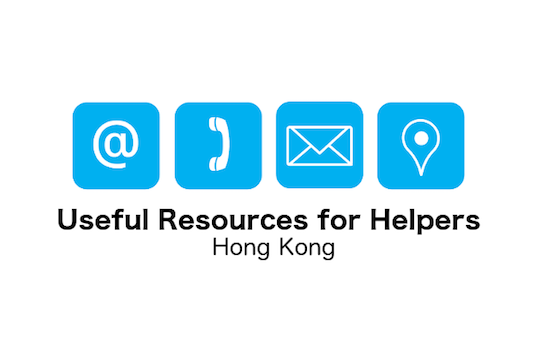 Useful resources and links for Helpers in Hong Kong
Being a helper comes with a lot of perks along with a decent paycheck. But you do have to take care of several things while pursuing a career as a helper. There's a huge number of job opportunities and resources for helpers in Hong Kong. Regardless of what nationality you belong to, Hong Kong offers a lot of career options for helpers. In the recent past, the demand for helpers in Hong Kong has risen by leaps and bounds. If you're pursing a career as helper, this might be the best time for you to work in Hong Kong. But, as with any other industry, you need to make sure that you take care of certain important things to make the process hassle-free.
Regardless of whether you're a rookie or an experienced candidate in the Helper spectrum, you need to follow several things to ensure that your helper career journey goes smooth. While looking to work as a helper in Hong Kong, you must get a decent knowledge of several organizations that are going to help you in case of any issue.
Here are a few resources for you
Justice Center Hong Kong
Justice Center operates for protecting the rights of Hong Kong's forced refugees and migrants, human trafficked victims, and forced labor. This organization offers legal help to the vulnerable migrants who are seeking safety and protection in Hong Kong. It also provides them psychological help to these people.
Help for Domestic Workers
Need a helping hand? If you're seeking a legal advice, support or counseling in case of a distress, you can contact the organization, Help for Domestic Workers via: 2523-4020 or you can visit their website.
Enrich Hong Kong
Enrich is an organization that offers both empowerment and financial education to the foreign and domestic workers in HK. It trains them through workshops, on various topics such as investment tools, assertive communication, personal finance, and much more.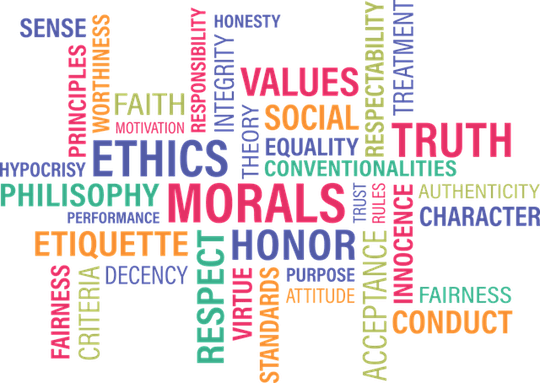 RainLily
This is a crisis center which offers its services to the victims of sexual harassment and violence in Hong Kong. This organization is operated by the Association Concerning Sexual Violence Against Women. Some of the services provided by the RainLily include checking and prevention of STDs (sexually transmitted diseases), psychological support, forensic medical examinations, pregnancy prevention, and reporting to the police department. This organization also operates an alternative hotline which offers information about the services.
Contacts and Helplines
Working as a helper in Hong Kong, you must always keep information of various important departments and organizations. Here's a list of helplines and contacts of some of the very important departments.
Hong Kong Police
999 is the number that you must dial in case of an emergency or an accident.
In case of any emergency or a mistreatment, immediately contact the local police department. Seek the police documents in your language by asking them so that you get a better understanding of what you're signing. As a part of your right, seek all the copies of documents that you sign. Here's a link to the Police website useful resources.
Suicide Prevention Hotline
If you ever feel like harming yourself in state of a depression or distress, please contact The Samaritans, multi-lingual hotline that's available 24/7. You can contact them through their number : 2896-0000
Anti-trafficking
If you are either trafficked or abused, you can contact the multi-lingual emergency hotline of Liberty Asia's Victim Crisis Centre through 2100-3300.
Emergency Accommodation
If you are in need of safe and emergency accommodation, you may speak to Migrant Women's Refugee center run by Bethune House. Their contact details are 2721-3119.
Contract and Immigration
If you're looking for any king of support related to contract issues, you should contact Hong Kong Labour Department through 2717-1771. In case of any type of issues related to the Immigration, you should reach out to Immigration Department of Hong Kong via 2824-6111.
Rights
Every human has their rights according to the policies of the respective country they're living in. As a helper, you must always be aware of your rights in order to practice them. Here are the most important rights you need to know as a Domestic Helper.
Abuse
Although most employers are good and fair, you must always have your guard on to protect yourself both physically and psychologically. If you are ever mistreated by your employer, store the records of all the details such as places, dates, and times. In order to seek justice, you will be required to provide valid proofs, which is why it's better to take photos, if possible.
Salary Payment and Underpayment
Each and every foreign helper in Hong Kong must be paid an amount equal to or higher than 4,520 Hong Kond dollars per month. Do not sign a payment receipt if the amount on it is not clear or if it's blank.
Day-offs and Holidays
For every seven days, as a helper you must be provided a full 24-hour day-off. Other than weekly day-offs, helpers should have twelve staturory day-offs per year.
If you're in 1st or 2nd years in Hong Kong as a helper, you must be offered at least seven paid leaves, which increases by a day, every year you progress.
Food & Accommodation
In addition to the salary you get, every helpers must be provided free accommodation with reasonable privacy and food for free. If your employer is not able to provide food, you have the right to get a food allowance.
Medical Care
All helpers must have free medical treatments provided by their employers.
Work outside of the house
According to the Immigration law, it's not legal to work anywhere other than the address mentioned in the contract. You don't have the right to work for another business or employer. Doing such things will risk you being deported.
Air ticket
As a helper, you must be provided a free air ticket to your home country after the expiration of your contract.
Pregnancy
In case of you becoming pregnant, your employer doesn't have the right to terminate you. Know more about the pregnancy rights for a helper.
Domestic Helper Agency Fees
Hong Kong Agencies
If a HK recruitment and employment agency charges you in excess of 10% of your first month's wages (463 Hong Kong dollars), they're violating the law.
Indonesian Agencies
If you are in Indonesia and looking for a job, your agency cannot charge you more than HK$15,550. This includes training fees, service fees and other expenses for processing a worker's visa to Hong Kong. If agencies are requiring more, they're violating the Indonesian law.
Philippine Agencies
Employment agencies in the Philippines are not permitted to charge placement fees to overseas workers bound for Hong Kong. In case of you being a Filipino, you don't have to pay anything to your placement agency for finding you an employment. They are allowed to charge for training, medical examination, photo, video and other necessary miscellaneous expenses but not placement fee!
Reminder about your passport & possessions. Your employer or your agency don't have the right to keep or take your possessions such as phone, contract, passport or documents.
Consulates
Always save the contact details of your respective consulates. Here are the resources of a few consulates and important department in Hong Kong.
The labour department will help you to understand more about your rights (employment, contract…). Hong Kong Labour Department – Hotline: +852 2717 1771
Immigration department is one of the most important resources to get the right answer about working visa, extension, renewal,… Hong Kong Immigration Department – Telephone: +852 2824 6111
Philippines consulate: 2823-8501 or visit the website
Indonesia consulate: 2890-4421 or link to the website
Nepal consulate: 2369-7813
Myanmar consulate: 2845-0810 or 2845-0811
Bangladesh consulate: 2827-4278 or 2827-4279
Thailand consulate: 2521-6481
Sri Lanka consulate: 2876-0828