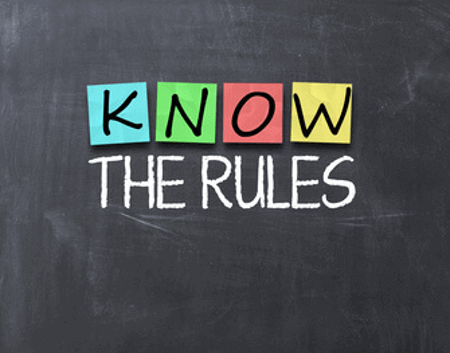 Pregnant Helper and Obligations in Hong Kong
Life in Hong Kong can be eased out by hiring a helper to manage numerous tasks and activities for you. Many working professionals, with or without children, hire a helper to help them live a more comfortable life. As an employee one has certain responsibilities towards the overall well being of one's helper. This responsibility is not just restricted to timely payments of salaries but extends to ensuring a life of dignity and comfort for the helper too. Pregnant helper are too be considered with respect.
The most important aspect that most employees need to understand and adhere to is the entitlement of maternity leaves and the pregnancy rights of the helper. The very first thing one needs to do is have an open conversation.
Advice for Employers for Pregnant Helper
It's best advised to talk to a helper at the time of employment and understand their ideas on having a baby, their marital status, family plans and other things that can help you gauge and ascertain if this situation may arise. When your helper tells you that she is pregnant it is always best to maintain a calm mind and talk to the helper instead of getting angry or anxious. You cannot control your helper's reproductive rights but what you can do is come to a practical conclusion. Sort out the details with your helper like when the baby is due and other questions that can help you establish and know what to do next. You need to discuss the implications and also let your helper know that you will do everything expected from an employer. Getting in a rage or threatening dismissal can have severe repercussions.
Legally Speaking
Maternity Leave
A helper is eligible for 10 weeks' paid maternity leave if she has:
been employed for not less than 40 weeks before the commencement of scheduled maternity leave
given notice of pregnancy confirmed by a medical certificate to her employer
produced a medical certificate stating the expected date of delivery, if required by the employer.
The maternity leave pay is equal to four-fifths/ 80% of the regular pay and must be paid on the regular pay day of the helper.
An employee cannot fire a helper as a result of pregnancy. Pregnancy discrimination is a serious offence and all employees must ensure it is abided by. If you fire a helper because of pregnancy or even shortly after the helper has resumed work. If the reason for firing a helper is found to be her pregnancy you will be liable to be charged for pregnancy discrimination. Even if the helper is no longer pregnant, post birth or in the case of an abortion, an employee can still be found guilty for pregnancy discrimination. In any such case, the helper can file a complaint with the EOC (Equal Opportunities Commission) and the authorities will then decide whether to investigate further into the case or not. An employee cannot fire a helper for being pregnant, even if it is a pregnancy outside of wedlock or on the basis of an abortion.
Can you fire a helper?
No. Except in cases of summary dismissal due to the helper's serious misconduct, an employer is prohibited from dismissing a pregnant helper from the date on which she is confirmed pregnant by a medical certificate to the date on which she is due to return to work on the expiry of her maternity leave. An employer who overrules the provision is liable to prosecution and, on conviction, a fine of HK$100,000.
The employer is also required to pay the helper:
payment in lieu of notice
an additional one month of salary as compensation
10 weeks' maternity leave pay if, in case she is entitled to it
The pregnant helper may also claim remedies for unreasonable and unlawful dismissal under the part of Employment Protection of the Employment Ordinance.
Extra cost ?
Check carefully if the domestic helper medical insurance that you bought for your helper is covering the pregnancy fees. If yes, no worries! If no, you will be in charge for all the expenses but public hospitals in hong kong are not expensive.
When your helper will be on maternity leave, you might need to hire someone to take care of your family. Part-time local domestic helper (local means Hong Kong citizen), kindergarten, playgroups are the most useful solution.
Ethical Treatment
As an employee you are expected to be ethical and follow the rules and guidelines. This is not just expected out of a legal necessity but also as a humane employee. A helper does help you with so many things and helps you live a life of comfort; in exchange you are expected to take care of the helper in every way you are expected too.
Pregnancy though can be controlled, is not something an employee has control over. After all, a healthy woman, married or unmarried, has complete rights over her pregnancy. There have been cases where employees have dismissed their helpers over 'moral and ethics' regarding pregnancy, but the law does not take your ethics and morals into consideration. If your helper decides to get an abortion or have a child outside of wedlock, whether or not you are morally supportive of it, it does not matter. As an employee you are expected to treat your helper with respect and dignity and not try to make decisions on their pregnancy.
Having an open and respectful relationship with your helper can help reduce such last minute surprises. Many helpers from different parts of the world are making a living in Hong Kong. Try to understand their perspective, culture, family obligations and their point of view on the subject. You may be able to help your helper by talking to them as many countries do not support sex education. Talking to them about contraceptives and using protection may help not just you but them too. Some charities and NGO can be an excellent support for you and your helper.
If your helper is pregnant your very first step is to take into consideration their health and safety needs. The legal process, leaves and other steps must come in later.