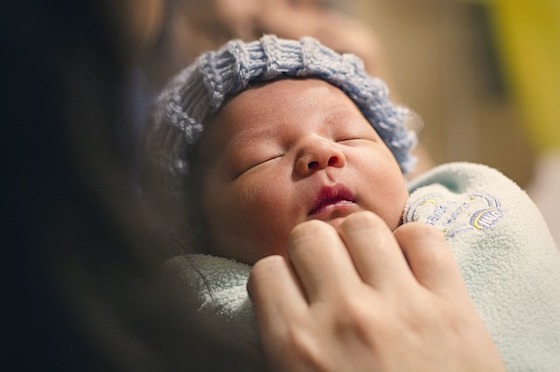 10 Essential Domestic Helper Skills Needed for Baby Care
Baby care is the growing need of cosmopolitan lives. New parents find it difficult to juggle work and professional commitments with child care. In metropolitan cities like Hong Kong or Singapore, the majority of the population is made up of corporate professionals and expatriates from every nation all over the world. This means that both the mother and the father of the child are busy at their jobs all day, with no one to take care of the baby. In such a scenario, domestic help is the only reliable solution and the question about domestic helper skills will be essential.
Hiring full time domestic helpers and nannies will ensure complete baby care and personal attention for your child. However, it is important to hire an able and efficient domestic helper or nanny. A professional child care specialist, with some nursing training beforehand should be the ideal choice while interviewing prospective candidates. The domestic helper should be experienced in working with babies and little children. She or he should be warm and nurturing but should also be strict enough to set behavioral rules and discipline kids in case they break rules or misbehave. Apart from these general duties, a domestic helper is also supposed to plan, prepare and feed meals to the baby or child, wash clothes, and play with him or her.
Finding someone like this could be a tough task. But don't worry, we have got you covered. Here are the essential ten skills you should be sure to look for in domestic helpers before you hire them.
1. A Caring, Reliable and Trustworthy Personality
While interviewing prospective applicants for the job, keep in mind that whoever you hire will spend as much time with your child as you do. Therefore, it is important that your domestic helper should be someone you trust and can rely upon. She or he should be loving and caring to provide a warm and friendly environment for the child. The domestic helper should be responsible enough to look after the child and complete all her or his chores. Remember that you are hiring the domestic helper to make up for your absence in your child's life during the day. Therefore, it is vital that the person you hire is affectionate, fun loving and witty so that the child does not feel lonely, unhappy or bored at any times while you are not present.
2. Adequate Academic Qualification and Skills
The biggest mistake you can make while choosing a domestic helper is hiring an amateur, inexperienced or unqualified candidate. Bear in mind that whoever you hire will be a major part of your child's life and will be responsible for teaching him or her basic manners and etiquettes. Along with that, teaching your child the alphabets, numbers, colors and developing the habit of reading will also be the domestic helper's duty. It is also the responsibility of your domestic helper to taking care that baby or child receives adequate nutrition, which is essential during the growing years. Therefore, it is of utmost importance that you hire someone who is qualified for the job and possesses the required educational skills. Look for someone who holds a diploma or certificate in childcare or nursing, and has a minimum of five years of experience of working with children.
3. Medical and First Aid Knowledge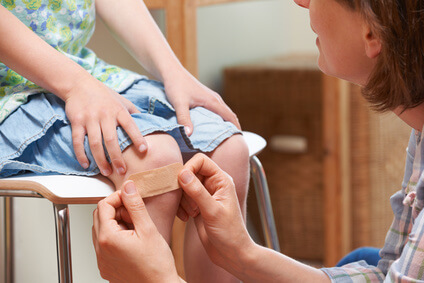 As mentioned above, hiring someone with a diploma in nursing or childcare will ensure that the helper is capable of providing first aid care to your child in case of an emergency. Knowledge of medical skills like administering CPR, tending to burns, cuts and bleeding wounds, relieving choking in case the baby swallows a small toy and healing minor bruises should be a necessary requirement in any candidate you interview. Also, make sure that along with the above identified domestic helper skills, the candidate you hire possesses an adequate understanding of general medicines for sicknesses like fever, flu, cough, stomach ache etc.
4. Excellent Communication and Storytelling skills
Again, your domestic helper will spend the entire day with your kid. Therefore, it is important that the child is comfortable in the company of the domestic helper. Thus, try to look for someone who is good at communicating with children, and keeps them entertained by playing with them or telling them stories. If your baby feels even slightly uncomfortable with the domestic helper, she or her will be scared to stay alone with him or her and will feel lonely and anxious in your absence.
5. Background Check
Of course, this goes without saying. Hire your domestic helper after a thorough background check of the all the candidates you interview. This means that you need to investigate and talk to employer references provided to make sure that the candidate has no bad records. Also, ensure that the candidate you hire is trustworthy and comes from a respectable family.
6. Ability to Deal with Problems and Critical Situations
There might arise a ton of problems and crisis in a house with babies or little children. Thus, look for a domestic helper who has an aptitude to handle problems. Avoid hiring anyone who looks like he or she would panic in a situation of pressure, and would call you every minute for every little issue. Your domestic helper should be a person who keeps his or her calm even in the most difficult of conditions and provides reliable and sensible solutions for all sorts of child related problems instead of disturbing you in between meetings and presentations while you are at work.
7. Excellent listening skills and the ability to understand the child's needs
Hire a domestic helper who is patient with your child and is attentive to his or her every need. It is important that your helper is fond of children and isn't in the profession solely for monetary gains. Only a person who genuinely loves kids and enjoys their company will understand what your child needs. This is essential since more than often children don't say what they want. For example, instead of telling you that they are hungry, little children resort to crying or become irritable. A good domestic helper is one who is well-versed with the psychology of children and thus takes good care of your little one.
8. Good cooking skills and knowledge of child's nutritional requirements
Preparing your child's meals and feeding him or her is the responsibility of your domestic helper. So, try to look for someone who is a good cook and knows what qualifies as a healthy and nutritional meal for your kid. Don't forget that you can help your domestic helper to improve her cooking skills.
9. Good organizational, collaboration and influential skills
A messy house with toys thrown all around is unavoidable with babies and little children. Naturally, you do not want to come back home to a house littered with dolls and cars after a long, tiring day at work. While interviewing potential candidates, try to look for someone who is cooperative and organized. Your domestic helper should collaborate with you to keep the house neat and tidy. It is important that your helper is young and active so as to able to organize the house along with also attending to the needs of your child. Nannies and domestic helpers with an inexhaustible storehouse of energy and restless limbs should come up in your shortlist of every candidate you interview.
10. Well-Mannered and Respectful
While you are absent from the house, it is the duty of the domestic helper to teach your child to behave properly, and to teach him or her basic manners and etiquettes. The domestic helper should set ground rules for children to act in the house, and should discipline or punish them if they disobey the set of rules or behave in an unacceptable manner. Therefore, look for someone who is well-mannered and respectful towards everyone. Only a person who possesses good manners and a good attitude would be able to teach your kid the same. A person who lacks morals and values can be a bad influence on your child, and prove to be a dangerous company for him or her.
Additional Domestic Helper Skills:
Finally, try to hire someone who efficiently handles all the needs of your child, and performs all his or her chores. This includes washing their clothes, taking them out on a stroll, cleaning the house, sweeping the floor, folding laundry, washing the baby's dishes etc.
On a concluding note, if you need a domestic helper with all of the above qualifications in Hong Kong, Singapore or in the middle east, you know what you need to ask your candidates during the interview. Make sure to go through all the history and previous experiences of the applicant and that he or she meets all the required criteria and possesses all the skills and qualities on your list. Please do not forget that you are not simply hiring a nanny or a domestic helper to babysit your child for the day. But on the contrary, you are creating a healthy, loving and comfortable environment for your children to grow up in.