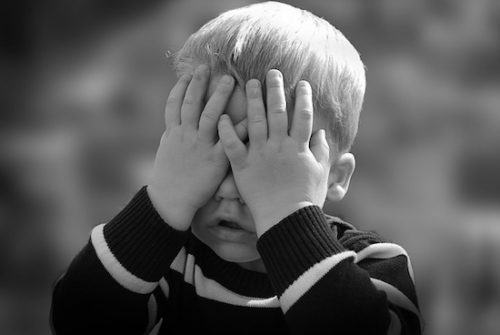 Handle the Relationship between Helper and Employer
What kind of relationship should an employer have with a domestic helper? Obviously, this is not an easy question to answer. Most of employers would try their best to get along with their helper, and will consider them as a family member. A relationship founded with mutual trust and understanding will certainly enhance the daily communication with helpers. As time goes by, the helpers will also feel comfortable discussing about their personal life and problems. But what should be the reasonable boundary between an employer and their domestic helper? Having a close relationship is mostly wished but how close?
Employer's testimonial about relationship with Indonesian Helper
" I am a 35 years old mother, quite active as I am working and traveling on frequent basis. My Indonesian helper is really great, she is doing a fantastic job taking care of our 3 year old son. Since our family really gets along with her, somehow I want to know more about her personal life. Besides the very basic information I collected from the first interview, I really wish I could learn more about her family in Indonesia, her hobbies during weekend, her friends in Hong Kong. Although she is not an extreme talkative person, she looks quite happy to share and discuss with us. Of course, I don't get involved into very private conversation. There may be some more touchy topics about her that I don't want her to disclose anyway, especially when it comes to her financial situation.
Globally speaking i think we managed establishing a good balance in our relationship: regular communication but without getting too close to keep it professional enough".
Employer's testimonial about relationship with Filipino Helper
"I am an American mother of a pair twins and we live in a modern and peaceful residence with plenty of expatriates. 2 years ago, i recruited a helper from the Philippines when we moved to Hong Kong. She has a great personality: good English level, experienced background as a domestic helper and she is very energetic! Playing with my kids is her real strength, my girls are really having amazing time with her. Her social skills make her enjoy our neighbourhood. But this is also the main difficulty we are facing currently, and it does annoy me a bit.
Since 2 years, she knows a lot about our family, our habits as well as personal situation. With a very curious personality, she is usually very eager to ask questions about us. I admit that we are willing to share. We recently learnt that she was talking a lot to other helpers and disclosing some of our private family life. Gossips turn out to be the favourite activity of the helpers in our residence. I don't feel comfortable at all! Just imagining our neighbours could know about our next holidays plans, our religious beliefs or if our relatives are in town. My husband and I would like to have a serious talk with her, but how to tell her without making her upset? We have not found the perfect strategy yet, but we will soon."
Any rules to handle the relationship?
As these 2 mothers shared, we can see that handling a relationship with the domestic helper is not that simple and obvious to all the people.
Depending on personalities, you will probably find out various types of relationship: some are more formal with "mam" and "sir", others will be more casual and easy-going. Don't forget that your employee has a different culture (nationality, religion…). This is really important to explain her your own habits but also to understand her way of life.
As your helper is spending more time than you with your kids, you need to find the right communication in order to prevent the jealousy you feel towards your nanny.
An advice will be to set some clear rules which will definitely facilitate your relationship with her or of course, you can also rely on your feeling. If you have some experience in management, this might look familiar to you.