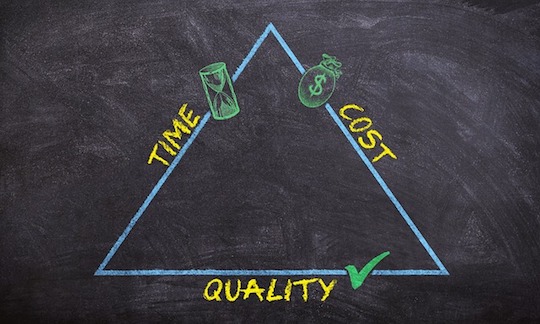 Hiring Cost of Domestic Helper in Singapore
Employing a domestic helper is not an easy decision. Naturally, you need to be excessively careful in your recruiting process, which requires interviewing prospective candidates and make sure you choose the person fit for the job. One other important aspect you need to consider is the hiring cost. Hiring a live-in domestic helper costs more than just the helper's salary and you should take into consideration all possible costs before you make the final decision.
Below we have listed for you the different costs you will be required to pay while hiring a domestic helper.
The Basic Salary of the Helper – Hiring Cost
The first and foremost cost that you should be concerned about is the basic salary of the domestic helper, which usually starts from S$500. The salary depends on the educational qualification of the helper and the level of experience of working with kids, and thus can vary accordingly.
However, this salary does not include the food, lodging, travel and medical expenses of the helper, which you will be responsible for and will be required to pay separately.
Foreign Domestic Worker Levy Charges
The second most important cost which you will be required to pay is the foreign domestic worker levy. This cost has to be paid by you directly to the Government of Singapore, and amounts to a normal monthly rate of S$265. However, if you qualify for the concessionary rate you will be required to pay a sum of S$60 only. To be eligible for the concessionary rate, you must have living with you at your registered address an infant child or grandchild, and elderly parent or grandparent, or a family member who is a person with disability.
Fee of the Domestic Helper Recruitment Agency
Generally, domestic helpers are hired through recruitment agencies which need you to pay them a fee in return for their services. The fee varies according to the agencies, but usually increases with the reliability and repute of the agency. Most good agencies expect a fee of about S$1000 and include a range of services which they publish with their prices. It is important to understand that you must never choose an agency based on its fee. More than often agencies with a low fee are unethical and should not be trusted to recommend responsible domestic helpers. You also have the possibility to hire a maid without an agency, the process is easy and quick.
The Cost of Arranging a Work Permit
Before your domestic helper is able to begin working for you, she or he needs a work permit. Therefore, you will need to arrange them a work permit by paying a fee of S$30 for applying for a permit and another S$30 on the occasion of it being issued. The permit is valid for a period of two years and must be renewed after that.
Medical Insurance and Personal Accident Insurance
Your domestic helper might fall sick or meet a personal accident during the time she is working for you, and therefore you need to pay for her medical insurance and personal accident insurance. It's mandatory by law to buy medical insurance with a coverage of at least S$15,000 per year for inpatient care and day surgery. It's also compulsory to buy a personal accident insurance with a sum assured of at least S$60,000 per year.
Some insurance agencies offer an insurance policy which combines both the above mentioned insurances for a period of twenty six months and starts at around S$200.
The Cost for Signing a Performance Bond
The security bond is between each employer and the Government of Singapore. It is used to ensure that both employer and domestic helper are complying with the conditions of the Work Permit. Bonds usually take the form of an insurance, the minimum coverage is S$5,000. This security bond can be bought through Insurance or Bank networks.
One other additional bond is required and based on the worker's nationality. For example, if you hire an Indonesian domestic helper, signing the contract or renewing will cost an appropriate amount of S$70. The contract includes a performance bond of S$6,000 which needs to be paid only if you violate the terms of employment in the contract. A similar contract is also signed if you recruit a domestic helper from the Philippines. In that case, the cost of signing or renewing a contract is S$40, while the performance bond amounts to a sum of S$2,000.
These bonds are designed to protect migrant workers from other countries from exploitation at the hands of the employer and ensure that terms of employment are established and abided by the employers.
Routine Medical Checkups and Examinations
Regular medical checkups and examinations of your domestic helper are essential to ensure that she is healthy and fit. This is important as your helper is the person raising your child and thus you need to be confident that she is not suffering from a contagious disease which she might then transfer to your child. Thus, you will be required to pay for regular medical examinations of your helper at least once in every two years. Mostly medical checkups start between $25 and $45, and may vary in accordance with the tests you wish the doctor to run.
Travel Expenses and Settling in Programme (SIP)
And lastly, you will be responsible to pay the airfare of your domestic helper for her to travel to Singapore, which may cost you somewhere between from S$200 to S$600 and may vary according to the time of the year. Along with it, you will also be required to pay the S$75 fee of a Settling in Programme (SIP), which you domestic helper will need to take upon her arrival.
With both parents working all throughout the day, it is only natural that the practice of hiring a helper is becoming increasingly common in a city like Singapore. More and more dual-income families in Singapore are appointing domestic helpers to take care of their house and children, since they cannot afford to take out time from their busy schedules. The global hiring cost is to be considered before to sign any contract!