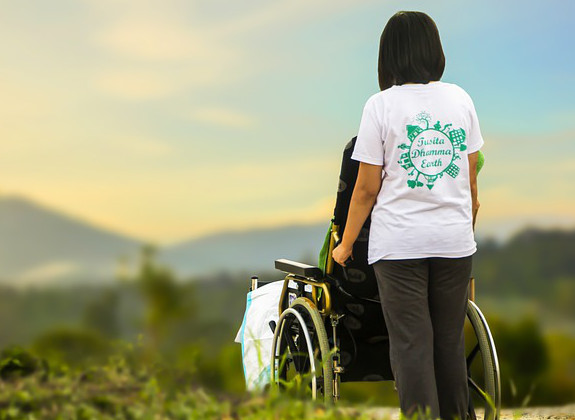 Utility of Caregivers Course for Helpers in Hong Kong
If you want to be a caregiver, there are several things that you need to know and a professional course can help you sort out everything. From health issues to safety hazards, you will receive training on how you should deal with every situation that comes your way. A proper training will give you the confidence of dealing with physicians and help you in efficient medical management. There are several working mothers in Hong Kong who work as caregivers and receiving training will not only earn you a good pay but also make the task easier for you.
What skills will you acquire in a caregivers course?
Some of the skills that are included in the curriculum of a typical certificate course for caregivers in Hong Kong are listed below –
Dementia and Alzheimer's
Dealing with dementia and Alzheimer's patients cannot be done by an untrained caregiver. Every patient is different and you need different measures for each one of them. By acquiring a proper training, you will know how to identify the symptoms and deduce the type of problem that the patient is suffering from. You will also be trained on how you should take care of such patients. You will learn how to be compassionate and treat them with patience.
Transferring Clients and Equipment Training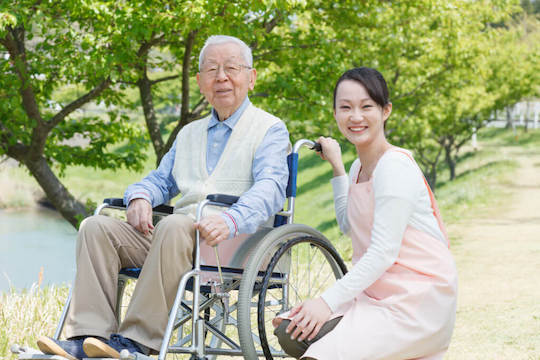 Caregivers are often called for to transfer a patient and for that you need to know the lifting techniques that will make the task easier and you will not hurt the patient in the process.
Use of equipment like walkers, wheelchairs, hospital beds and so on require special training otherwise you will not be able to operate them in the right way.
Effective Talking
There is a difference between simply talking to a patient and talking to them in order to instill confidence and make them calm down. You will learn how to talk to elderly patients so that they can understand you easily.
Bathing
Patients who have several physical challenges require the caregivers to bathe them on a daily basis. A course will teach you about various bathing techniques and tips to not only make the patient feel comfortable but also to give them a proper bath.
Elder Abuse Signs
You will receive training on how you can identify whether the client is suffering from elder abuse. It is very common but can go unnoticed if proper care is not taken.
Incontinence Care
Patients who suffer from incontinence need constant care. You will have to take special measures to keep them dry and clean at all times. On undertaking a proper course, you will learn how to make the client not feel embarrassed. You will learn how to change the sheets and help the client without hurting their dignity.
Safety Training
Training on proper safety measures is very crucial. Tripping and slipping hazards are very common and a course for caregivers will give you an idea on how you can deal with these situations. If the client has a degenerative brain disease then taking medications properly has to be given proper emphasis. You must always keep the medications secure in order to prevent an accidental overdose due to the client's forgetfulness.
First Aid
Common injuries need to be dealt with expertise and these courses will help you learn what your immediate step should be in case the client has suffered from some minor injury. Moreover, you will also learn how to deal with situations like heat exhaustion and dehydration.
Cooking
You might think that you know how to cook but cooking for a client with special needs also require special training. Taking a course will help you learn what food items are best for which conditions. Moreover, you will learn to cook light and healthy meals which are tasty too. For diabetes, you will learn how to prepare healthy diet to prevent, control, and even reverse the disease.
Terminal Illness Care
Caring for a patient who is suffering from a terminal illness not only requires you to have care giving skills but also to be prepared emotionally to deal with the situation. A course will prepare you to deal with that grief and moment of loss and how you can comfort the family of the client in such a situation.
If you are looking for one of the best caregivers training in Hong Kong, we recommend Icon Medical. They train their caregivers to acquire all the skills necessary to provide the best service. The caregivers also learn to deal with emergency situations. Moreover, they are a TQUK Approved Caregiver Training Institution. Domestic Helpers will have the possibility to get new job opportunies.
Apart from a caregiver's course, you can also take first aid and CPR training courses which also play a big role. On taking these courses, you can also help clients who suffer from a sudden cardiac arrest and prevent the situation from taking an unwanted turn. Every minute of delay in these situations count and if you undertake these courses, you can actually do something instead of being a bystander. So, if you are planning to work as a caregiver in Hong Kong, taking professional training is a must.