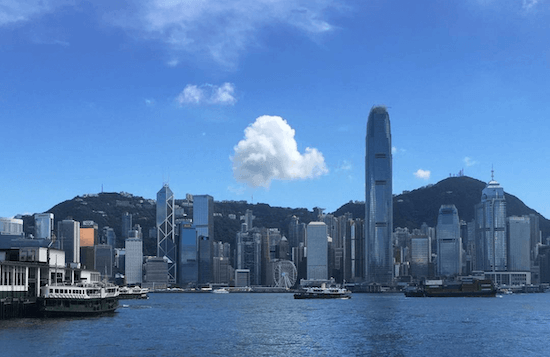 Best working places for helpers in Hong Kong
Hong Kong has one of the most flourishing markets for domestic helpers, with as many as 390,000 workers being on active duty as maids in the city. Although, the work conditions is Hong Kong can be compared to a Spartan training ground, many domestic helpers prefer Hong Kong than other countries and cities, owing to the perks and value additions they receive after being employed here. Moreover, many domestic helpers have confessed that although Hong Kong has a strenuous and demanding work culture, it is far more leisurely as compared to other countries. Where are the best working places in Hong Hong?
Working Benefits in Hong Kong
The minimum wage for any domestic worker in Hong Kong is $HK 4,630, which corresponds to almost US$600 and is quite attractive for applicants from Philippines or Indonesia. It is compulsory by law that the minimum wage is paid to any employed domestic help, and the law also mandates availability of proper accommodation for domestic helpers in the residence of the employer. Along with the higher salary, Hong Kong's law looks after domestic helpers by guaranteeing weekly day-off, as well as creating provisions for coverage such as medical insurance and the likes that is secured by the employer for the domestic help in question. Such favourable conditions has created Hong Kong to be one of the best place for domestic helpers and there are certain districts in the city that catches the eye of such professionals the most owing to the attractions and benefits they offer.
Regions in Hong Kong that domestic helpers prefer the most
Hong Kong is a large and bustling island that attracts a major dearth of domestic workers to come work in the favourable and friendly environments it offers. However, there are certain places in Hong Kong that seem to attract the highest number of such domestic helpers, owing to their extra benefits or advantages.
Mid Levels and Central
The mid-levels and central districts of Hong Kong are the epitome of a fast and moving city life and attract many domestic helpers who prefer living in such environments or want to experience the city feel in Hong Kong. Moreover, these places in Hong Kong are known to provide the highest average salaries that domestic helpers receive in the city and are therefore, preferred over other regions. Being located in a region that resembles a pacey city, the central and mid-levels offer a lot of convenience and accessibility to amenities for the domestic helpers staying here. They even have the scope of meeting their friends, going to the church or going out during day off or public holiday.
Repulse Bay and Stanley
Located on the southern district of Hong Kong, Repulse Bay and Stanley offers a pleasant and amiable atmosphere for domestic helpers and therefore, ranks amongst the most preferred places to work in by such professionals. Moreover, the demand for domestic helpers in these areas of Hong Kong has increased considerably in the recent years and in order to attract capable domestic help, the employers in these regions are also willing to offer higher than average salaries to domestic helpers. The average pay in these regions is close to $HK 5,200. Moreover, Repulse Bay and Stanley is located near the coastline and offers a calm and pleasant beach life to the domestic workers who live and work here.
The place is also populated with many expatriate families, which serves as another attraction for domestic helpers, since expat families are known to offer better salaries and treat domestic helpers in a kinder way. as compared to locals.
Kennedy Town and Pok Fu Lam
A lot employers are living in this part of Hong Kong, they can choose prestigious schools for the kids and easily find nice accommodations. Kennedy Town and Pok Fu Lam are also favourable hotspots for domestic helpers, who prefer working in these regions for different reason. A lot of employers, easy access to the MTR, nice community life, water front, what else?
Discovery Bay
Walking around Discovery Bay and you will quickly understand why this place is one of the best. Discovery Bay offers an experience of family and beach life. Due to the high demand and the lifestyle of the residents, salaries for domestic helpers are over the average. This region is also populated by a number of expatriate families and therefore, possesses the most attractive employment options for domestic helpers who have come to the country to work from abroad. Discovery Bay is also one of those few regions in Hong Kong where a domestic helper can expect to get a private room for herself and not have to cram herself uncomfortably in a shared room or storage space for accommodation. These benefits play a vital role in Discovery Bay being so famous amongst domestic helpers in Hong Kong.
Clearwater Bay and Sai Kung
This district in Hong Kong is coming into prominence as of the recent years and promise an expansive and large market of employers seeking capable and skilled helpers to work domestically for them. The salaries offered in these parts of the city are relatively higher as well. This high salary offered is for the sole reason of attracting skilled labour due to the location of Sai Kung (at least 1 hour to go to central). Moreover, working in Clearwater Bay or Sai Kung comes with its own perks, whereby the domestic helper may expect to get a private room for herself and can experience the joy of being able to live inside a pretty and comfortable village house.
Best Working places or Good Employers
That being said, although, the place plays an important role in the domestic helper choosing an ideal employer, the first and foremost thing that she should focus on is finding an employer that would prove to be most suitable to work for in the long run. There are a lot of employers in Hong Kong who do not offer domestic helpers what they deserve or treat them poorly. Communication barriers, availability of excess work and mismatching between responsibilities and skills possessed by the domestic helper prove to be other barriers that can jeopardize a domestic helper-employer relationship. Therefore, it is imperative that the domestic helper takes time and effort to choose the ideal employer for herself, that she would enjoy working for in the long run and for a long time.
HelperPlace is an ethical platform that has been created to assist both employers and domestic helpers in achieving this feat, assists in connecting them seamlessly, and encourages the development of fruitful working relationships. Visit HelperPlace to find your ideal employer or domestic helper today.