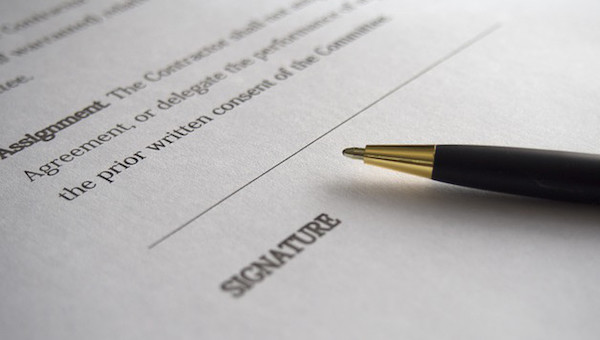 Contract Renewal for Helper in Hong Kong
People from all over the world have made Hong Kong their home because of the great quality of life it has to offer. People in Hong Kong enjoy all kinds of services and amenities, be it young working adults, children, students or even seniors. Life in Hong Kong is fast and having a reliable helper take care of your needs can be the perfect solution to living the life you want. Be it a helper for taking care of the home, cleaning, taking care of your children or whatever you require, it is very easy to find a reliable helper who can help you sail through the days without having to worry about the many tasks and chores that need your attention. This article is a reminder about all the rules to easily process contract renewal of your helper.
A helper is hired under a 2-year contract and upon the end of the 2 years the employees need to renew the contract. This is a mandatory step and must be followed by all employers. Hiring a helper through an agency is the most recommended way as it ensures a certain assurance and you can be sure that all necessary background checks and paperworks are in place. When hiring a helper through an ethical agency, they will remind you of all the steps to follow from the beginning until the end of the contract.
At the end of the 2 years of the contract the employer has two options- contact the agency for contract renewal or follow the process themselves. Now as tempting as it may sound to just ask the agency to do the process, it is in fact possible to do it yourself. Firstly, you can save a whooping fee of 3,000 HKD, which is the average price an agency charges for renewal and it is actually a very easy and un-complicated process. You just need time few hours to collect and prepare the document required. Time is money!
Contract renewal – Checklist
So if you are someone who does not need to depend on the agency for this  task, here's a list of documents you will need for contract renewal:
Visa/Extension of Stay Application Form for Domestic Helper from Abroad
Application for Employment of Domestic helper from Abroad
An original copy of the new standard Employment Contract
Original of the Helper's Travel Document
Copy of the Helper's travel document
Proof of the employer's financial position
Proof of employer's residential address
For further information, you can refer to the checklist of Hong Kong Immigration Department.
Remember, you will also need to renew the domestic helper's insurance.
In most cases the helper is expected to go back to the home country at the end of the 2-year contract but in case the employer needs the helper to stay for urgent reasons, upon mutual agreement, it is possible to apply for an extension of stay. You will have to explain this in your application.
Online Application or Application in Person
It is really that simple. Today when we do almost everything online a simple task like renewal of your helper's contract shouldn't be a problem. As long as you have all the documents ready, you can easily submit the application online or even hand it in person if you prefer to do so (immigration branch offices). It is mandatory and forgetting to renew the contract after the 2 years' contract is over will pose a problem for you as well as your helper. If you want to continue your comfortable life, don't forget to do this!
Looking at the increasing number of helpers in Hong Kong the Immigration Department has taken many steps towards easing the process and ensuring that helpers don't need to stand in long queues for the process. Online applications and drop-in applications are all efforts to minimize inconvenience. This flexible new process guarantees saving time and money for both helpers and employers. The number of supporting documents have also been reduced now in an effort to make the process faster, easier and more streamlined. Unlike earlier, applications can now be submitted 8 weeks, instead of 4, prior to the date of culmination of the contract.
Do it on Time is Mandatory
All these new rules and efforts are guaranteed to make it a streamlined process for both helpers and employers. Since it is a mandatory regulation, people will be able to do all the formalities within time. Going through an agency will also give you the results but it will be an unnecessary expenditure. If you really don't have time or are busy travelling then an ethical agency may be the right option for you, but only if it's impossibly difficult for you to take out a few hours from your schedule. Most people today are already adept at submitting online applications for most things and this is just another mandatory thing that does not call for too much toe or inconvenience. Like we apply for visas to travel to another country, similarly all the necessary information, forms and regulations can easily be found and followed for helper contract renewal too.
Life with a helper is definitely so much more convenient and comfortable, losing out on it because of something as insignificant as forgetting to renew the contract can be a great bump in your everyday schedule. When you know the 2-year contract is about to come to an end, just collect all the documents and submit the application on time to continue sailing through your schedules. Most helpers are more aware of the exact date and time their contracts need to be renewed and as an employer you must be aware too. This simple process will not just make your life comfortable but also guarantees a smooth life for your helper. It's your responsibility to ensure your helper receives your active involvement too. Don't be so busy making your life comfortable that you forget the responsibilities you have towards those dependent on you.