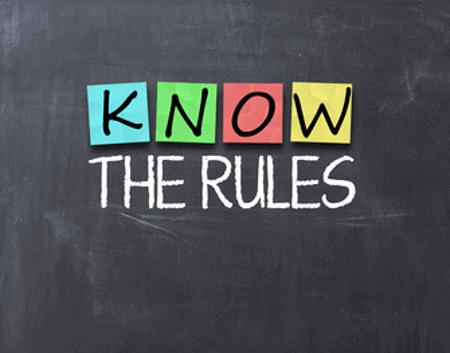 Long Service Payment for Helper in Hong Kong
Are you terminating the services of your domestic helper? Need to know about severance and long service payment? You are at the right place!
Employment Contract
When you are hiring a foreign domestic helper, you ought to know about the standard employment contract. The contract clearly states the terms and conditions you need to abide by when you are looking to hire a foreign domestic helper in Hong Kong. This is the document that is recognized by the Special Administrative region of the Hong Kong Government.
If you are an employer, and your contract is done after September 28th 2019, you are required to pay a minimum allowable wage of HKD 4,630/month. You also need to provide a rest day for the domestic helper once in 7 days.
Termination of Contract
Either party can terminate the contract, provided one month's notice is given.
You may be required to terminate the contract under genuine reasons. Some of the reasons may be:
You might be relocating to a different country
Your domestic helper might not get along well with your family
You may be facing financial difficulties
Your domestic helper may not conduct himself/herself well
Lack of trust
The Government has taken care to see that the employed domestic workers are respected and not ill treated. You are not supposed to terminate their services under these conditions:
If he/she is on a paid sick leave
She is pregnant
She belongs to a trade Union
She/he is wounded
Termination of contract is a serious issue and you have to handle it responsibly. You have to make sure that your domestic helper returns to his/her home country. Moreover, if you have terminated the services of domestic helpers very frequently, you may be blacklisted by the Consulate. So before you think of termination of your domestic helper's services, give a second thought. Try to sort the issue through open dialogue.
Process for Termination
You need to follow a certain procedure, if you are looking to terminate the employment contract prematurely.
1. Termination Letter
If dialogues don't work and you have made up your mind to terminate the services of your domestic helper, the first thing you need to do is informing him/her through a letter. Make 3 original copies – one for yourself, one for the domestic helper and the other one for the department of immigration.
Make sure you let your domestic helper aware of your decision one month in advance. This helps him/her find a new job as prematurely terminated domestic helpers, as required by law, need to quit Hong Kong within 2 weeks of their termination.
2. Inform Immigration Department
As per law, you need to write to the immigration department. Submit an original copy and clearly state the date and reason for your decision. The immigration department has an online platform through which you can inform them or you can download ID407E form, fill it and then submit by post or fax. You can also submit it in person.
3. Settle your Dues
You need to settle any dues with your domestic helper before actually you part ways.
Severance Payment
What is a severance pay? It is the amount, as an employer, you need to pay your domestic helper for premature termination of the employment contract. This has been made mandatory by law to protect the interests of foreign domestic helpers in Hong Kong.
You need to give severance payment to your domestic helper if he/she has at least served/worked for you for 24 months. Your helper is also entitled to severance payment if you dismiss or do not renew the contract, due to redundancy.
Long Service Payment
When do you need to pay?
Your domestic helper is entitled to long service payment if he/she has worked for you for at least 5 years before termination and you do not renew the contract for reasons other than misconduct and redundancy.
If your domestic helper resigns due to his/her ill health, you need to pay for his/her long service.
Another circumstance where your helper is entitled for long service payment is his/her old age (65 years and over)
If your helper dies during service
Severance Payment/ Long Service Payment – Calculation
Calculation is wages per month *2/3* duration of service in years. An incomplete service year is computed on the basis of pro- rata.
An employer is not required to pay both long service payment and severance payment to the foreign domestic helper.
As an employer, what do you need to pay for the last payment?
Current month salary and outstanding salaries, if any
Payment in lieu of unclaimed leave (usually, it is a 2 week paid leave annually)
One month salary if you have terminated the services without any prior notice
Food allowance of at least 1,121HKD per month
As per the law, you, as a Hong Kong employer need to repatriate your domestic helper. Get a ticket.
Travel allowance at 100 HKD/day (Usually one day)
Severance/ Long service payment
Help after Termination
If you want to help your domestic helper after termination of services on genuine grounds, you can help him/her find a new job. Give recommendation, word-of-mouth goes a long way for them in finding a new employer quickly. You can also post facebook ads.
Do not go for heated arguments with your domestic helper. Follow the procedure laid down by the law and stay safe!