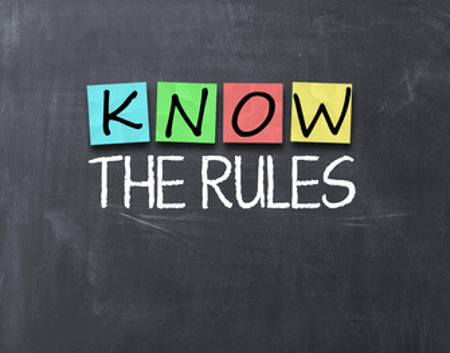 Cost of Hiring a Helper in Hong Kong
Hiring a domestic help, from a reliable source, is a great way to add convenience and comfort to daily life. With pressing work schedules and hectic lifestyles, most people in Hong Kong today are opting for domestic helpers to ease out their schedules and add quality to everyday life and living. That said, one needs to be extremely careful when hiring a domestic help and understand the many aspects associated with it. The very first need is to ensure that you hire someone from a reliable and verified source to avoid any chaos or cost inconveniences in the long run. Some online social platform or ethical agencies in Hong Kong will help you to hire professional, reliable and hardworking domestic helpers.
If you are planning on hiring a domestic helper in Hong Kong, you must ascertain, evaluate and understand the many costs attached with it. Contrary to common belief, the salary you pay to the domestic help is not the only cost you will be bearing.
Complete Overview on the Cost of Hiring a Domestic Helper
We have listed out the various costs involved; however there may be slight changes, with change in needs or specific requirements:
You will need to pay an initial cost of hiring through a domestic helper agency. The cost for this is between HK$2,500- HK$10,000, depending on the individual contract status of your helper or agency. Don't forget to carefully check that your agency is respecting the law, an agency cannot charge more than 10% of one month salary to the helper!
In Hong Kong, you also have the possibility to hire a domestic helper without an agency. if you consider to hire a helper who is currently finishing her contract in hong kong (finished contract or termination due to relocation or financial reason), you will save the fees of the agency.
Employee's Compensation Insurance
Employee's compensation insurance is a mandatory cost for each employer. You can choose different insurance plans and the cost usually falls between HK$300- HK$1500. Take time to choose a domestic helper insurance covering most of the expenses.
As the employer you will need to pay for the flight tickets to and from the place that your domestic helper belongs to. You will bear the cost of travel for bringing them to Hong Kong at the start of the contract and the the cost for their travel back to their place of origin at the end of the contract. This cost varies, depending on the place the helper is travelling from and falls anywhere between HK$1,500 – HK$4,000.
Although all domestic helpers have the possibility to access to the public health system in Hong Kong, you are responsible for all the medical costs. We highly recommend to choose a good insurance in order to protect your helper and limit your expenses.
The minimum pay for a domestic helper in Hong Kong, for all contracts signed post 28 Sep 2019, is HK$4,630 per month. Additionally, every helper is eligible for an allowance for food i.e. HK$1,121 per month or the employer must provide food in place of allowance. These are the basic pays and may vary according to individual needs and contracts. Based on experience or skills, you will have to offer a better salary to get a chance to hire the right helper.
Most employers are unaware of this, but a domestic helper who becomes pregnant during the contract term is eligible for 10 weeks of leave, with pay. You need to respect several obligations in case of pregnancy.
Costs in case of Terminating Contract
If you decide to terminate the domestic helper contract, before the earlier stated maturity date, you will have to bear some additional costs. This includes travel costs, another hiring cost to the agency if you want another helper, etc. Thus it is always recommended to make the right choice of helper at the very beginning to avoid additional costs.
The above mentioned costs are all basic and necessary that come with every domestic helper. Additionally, some employers choose to give a bonus or special gifts on special occasions or as a means to encourage their domestic helper. This is not a mandatory cost and is completely the employer's choice.
Hiring Process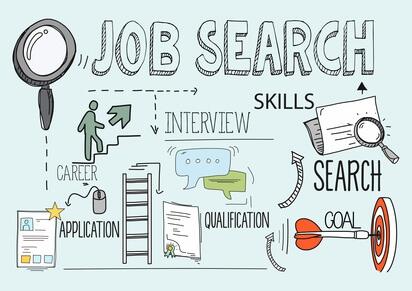 Now that you know the overall costs of hiring a domestic helper, you can make a better decision and avoid last minute confusions. All the above mentioned costs are mandatory, especially if you are working with a reliable and professional agency. It is advisable to go through a domestic helper agency to protect yourself and make sure you only work with professionals. It may seem like a much higher cost than you originally anticipated but the benefits and value it brings ads to your overall convenience. Many employers have made the mistake of jumping into the hiring process without understanding these costs and the many other aspects, and faced problems later.
If you are planning to hire a domestic helper you need to understand points like Maternity Leaves, Salary Structures, Travel Allowances, Leaves and Holidays, Food Allowances and the many other factors that will ensure a smooth functioning and working relationship for you and your helper. Working with an agency will help you understand everything you need to know, before you begin the hiring process. To evaluate the total cost of hiring a domestic helper, you need to first understand your exact needs. Also, evaluating the cost at the very beginning will help you better manage your finances and enhance your budgeting process.
Are you Ready to Hire a Professional Domestic Helper?
For all your domestic helper needs in Hong Kong, do not hesitate to contact a team of expert professionals (immigration department, labour department, online social platform or ethical agencies). They will understand your individual needs and make sure to get the best-fit domestic helper. For more question about domestic helper hiring process, you can check all our tips in hong kong.