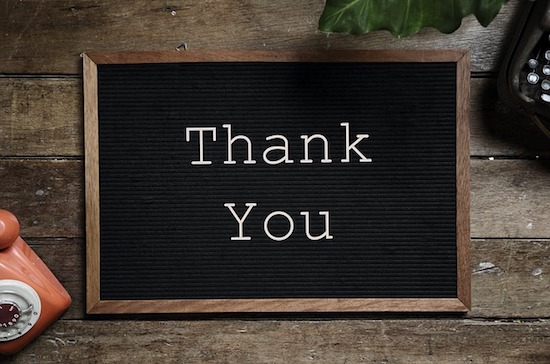 Helper Appreciation Month in Hong Kong
More than 5% of the population in Hong Kong constitute of domestic workers who work hard to make your lives easy and comfortable. Although they are commonly known as helpers, they do more than to help you achieve your goals in life. They take care of your homes and loved ones when you are at work. In a way, they offer you peace of mind so that you can achieve your career goals. Appreciation month is a special month for all the domestic helpers!
What is Helper Appreciation Month?
In Hong Kong, the month of May is considered as the Helper Appreciation month. This program was initiated by a community in the year 2015. It focuses on celebrating the outstanding contribution of domestic helpers and workers in your daily lives.
What is the concept behind it?
The concept was introduced with a view to express gratitude towards domestic workers in Hong Kong. The notion began four years back in the island of Lantau in Hong Kong. It gave families an opportunity to show their appreciation and gratitude to the domestic workers. Today a large number of families have begun to celebrate the helper appreciation month so that they can express their profound gratitude towards those people who play a very important role in their lives. Domestic workers or helpers are more or less a part of the family and it is important to let them know that you care for them and appreciate them for their work.
Different Ways to Show Your Gratitude and Appreciation
Take time to talk with her
All around the year, you have been busy with your work, career, shopping and other errands. There is hardly any time to stop by and thank your domestic worker. She takes care of your home and children so that you can be at work on time. This month that is celebrated as the helper appreciation month calls for some action. Take some time to talk to her personally and let her know how important she is to your entire family.
You can even get her a certificate for being the best helper to your family. You can also demonstrate your gratitude by offering her lunch at a restaurant and so forth.
Long time goals
Talk to your domestic helper and learn about her struggles, situations and plans for the future. You can also encourage your domestic worker to save for the future and even help her acquire new skills. You could also offer incentives if you can afford it.
Personal development
To show your gratitude and appreciation, you can also help her improve her skills by providing learning opportunities. There are many social companies in Hong Kong that offer such opportunities to helpers. A lot of companies or associations are providing workshops for helpers where they can improve their skills in cooking, communication, financial, first aid, sewing and so forth. Most of them are affordable and will be a new asset for your helper but also for your family.
Paid holidays
This is truly a great gesture to show that you care for your helpers- by giving them paid holidays. Most of the domestic workers are from different countries and they make a living in Hong Kong away from their family and friends. If you grant them a paid holiday which they could spend more time with their families and friends, it is a great token of appreciation for all that they do for your family all year around. You could also pay for their flight ticket home if you could afford it.
There are a large number of community initiatives that are taking place in the month of May. All these events are happening in the month of May to celebrate the work of domestic helpers and appreciate their contribution to your families and to the society in general.
Screening of the Helper documentary
The screening of the Helper documentary will be held on May 8th at Zak's from 7:30pm to 9:30pm. It is free for women who work as domestic helpers but charged at $55 for adults and $30 per child. The movie is an insight into the lives of thousands of women who work as domestic workers in Hong Kong. It throws light on the sacrifices these women make to support their families back home. The documentary highlights the various aspects of their lives and the contribution they make to the society of Hong Kong.
Andiappan Yoga Community Classes
The Andiappan yoga community is conducting free yoga classes for domestic helpers on every Sunday. These classes are provided by a group of fitness instructors. You can enroll your domestic helper, if she is interested, to these classes. Moreover, these yoga classes are conducted all round the year for free. It mainly focuses on providing free classes for domestic workers in Hong Kong.
Embody
Free yoga classes are also held at Embody during the month of May as a token of appreciation for domestic workers. However, the classes are conducted all through the year but at a price.
Enrich HK
This is a non-profit organization that works for the empowerment of domestic helpers by providing them financial literacy. The organization provides information of financial planning and how to save for the future. Enrich has saved thousands of domestic helpers from debt trap with its services.
Although the month of May is celebrated as the helper appreciation month, there is hardly any need to wait for a month in a year to show your gratitude and appreciation. Remember to tell your domestic helpers that you are grateful and you care. It will make a lot of difference in their lives and yours.