Hiring Part-Time or Full-Time Helper in Singapore
Having an extra pair of hands to take care of your children, elders and pets is essential nowadays for the working class. And, when you live in Singapore, it is a necessity. Hiring a foreign domestic worker to work full time and take care of everything is a great option. But what about the part-time cleaning and other jobs? Don't worry. Part-time cleaners will help you if you don't have someone live in with your family.
What about a part-time foreign domestic worker in Singapore?
Do not even think about it. A part-time cleaner working in Singapore must be a citizen of Singapore. A foreign domestic worker cannot work for anyone other than her employer. You can be fined and convicted for such a crime. If your foreign domestic worker works a part-time cleaning job without your knowledge, you will be answerable for it even in such a case. Criteria to hire a full time foreign domestic helpers are following strong requirements.
Costs of hiring part-time and full-time workers in Singapore
The ease and cost of hiring a part-time cleaner defeat the reason for hiring a full-time foreign domestic worker. The cost of hiring a foreign domestic worker include their monthly salary, foreign domestic worker levy, work permit, agency fee, settling-in fee, medical examination, maid insurance, performance bond, etc.
While a part-time worker only charges $16-$25 per hour depending on the size of the place. Their hourly rate may range from $18-$30 per hour and monthly it costs you only $230-$660. It is better to hire a part-time cleaner from the agency than an independent cleaning service as agencies get your place cleaned no matter what while the independent cleaners are popular for declining service at last minute or slacking off in employer's absence.
Pros of hiring a part-time cleaner
Here are a few reasons why you should hire a part-time helper for your home.
Inexpensive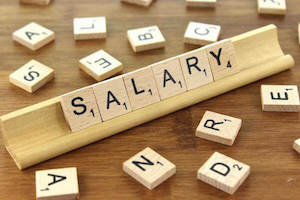 If you just need an extra pair of hands for cleaning, hiring a part-time cleaner will only cost you $230-$660/ month which is very inexpensive. As for a full-time worker who can do various tasks like taking care of your child, pick him from school, shopping groceries, a salary of $500-$850 is really affordable when it comes to the benefits. But they live as a part of the family present all the time which may be unnerving for many. For more than 20 hours of work per month, full time foreign domestic helper will be the cheapest solution.
Availability
You can hire a part-time helper as and when you need it. It is up to you whether you want them to clean your place three times a week or weekly for a few months. You can receive them as and when you are free. Their schedule is not fixed. Compared to the full-time maid who is always lurking somewhere in the background, hiring a part-time helper also gives you some private time.
Improved Focus
Getting your house cleaned by a professional service provider is very inexpensive and it allows you to do the other important things like your work. A part-time helper takes much lesser time in cleaning your house then it takes you to clean it.
Professional Service
When you hire a part-time helper from a cleaning services company, you get the best professional suited for you. They hire only trained professionals who are experts in their fields. By hiring a professional cleaner, you can be assured of the high-quality service.
Cons of hiring a part-time helper
Of course, they provide excellent services but there are certain disadvantages of hiring a part-time helper.
Security
If a different maid comes to your home every time, you have to stay home during the time when she cleans your place as you cannot trust them blindly. If they are an independent cleaning professional and even they were strongly recommended, it just doesn't sit well with many people. Though, when hiring a part-time maid from an agency, you can check if the company has done proper verification of the maids before hiring them.
Inconsistency in work
It happens that you hire a helper a few times whose work is completely professional as per your demands, but she is not available now. You will have to hire another helper who is not familiar with your way and her way of cleaning is completely different from the previous one, though professional. Now, inconsistencies in the work arise and it may be unnerving for you. As you are hiring a part-time helper from an agency, you can ask them for a particular helper. Most of the time, they help you.
Fraudulent Services
As Singapore mostly has working families, everyone needs helpers and the demand is quite high. This rising demand has caused several fraudulent services to enter the market that provides you helpers without any adequate training or experience. The service quality is inferior and the prices they charge are quite high. Whenever you choose an agency or an independent cleaning service read their reviews and inquire about them.
There are certain rules in Singapore regarding the hiring of part-time helpers and cleaners and these rules are really strict. Whenever you hire a part-time maid, make sure that she is a citizen of Singapore, a permanent resident, or have a dependent pass. If you both are working and there is no need for a domestic helper, a part-time maid is your best option. Choose a professional cleaning service company near you and get a professional part-time helpers in your area.